Help Stop the Water Crisis
There is an urgent need for clean water and sanitation in schools around the world.
Your school can help.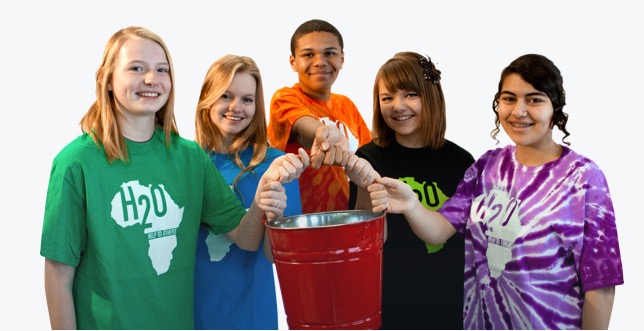 H2O for Life's service-learning opportunity is designed to engage, educate, and inspire youth to become responsible global citizens.
Learn More ›
Featured Update
Sometimes we feature updates about H2O for Life projects. We also like to showcase students and teachers who are engaging, educating, and inspiring youth to become global citizens.
April 19
Five years ago I had the pleasure of being in Mesa Arizona to visit Porter Elementary School as they were preparing for their first H2O for Life "Walk for Water". Amber Marquez did an incredible job of enlisting the support of the school's leadership, organizing the event, involving volunteers and attracting community attention. She had newspaper and TV representatives and local politicians there to support the event. The event was a huge first year success.
Now that we are officially Minnesota "Snow Birds" living in Arizona all winter, I couldn't pass up the opportunity to pay another visit to Porter Elementary on April 13th to witness this years Walk for Water activities. This kind of event is right up my alley! I love being with kids, (how could I not? we have 10 grandkids and 5 great grand kids) and I love what H2O for Life does for kids and communities around the world that lack access to clean water and sanitary latrines.
This year the Porter Elementary teachers, school administrators and representatives from the school district were there to participate and consider ways to help smaller schools in the district join together and participate in raising money for water projects.  Representatives from ASU (Arizona State University) were there to witness the event and consider how they might also engage with H2O for Life. It was exciting to see the group working together to see if and how the H2O agenda can be expanded in Mesa Arizona.
Ten laps around the playground, over, under and around obstacles constituted a mile hike for the kids. The bell rang and off everyone went. The 2, one gallon jugs of water I brought for the walk were very quickly taken from me by a fifth grade boy who forgot his at home (lucky me, lucky him). That left me to walk empty-handed trading knock/knock jokes (knock, knock, who's there?  Who!  Who, Who? What are you an owl) with a gang of 4th graders (I fit right in). I lasted for twenty -five laps and watched as the kids continued walking, every lap raising more money for their partner school in Mozambique.  
I didn't get a head count but, by my estimate, there must have been 250 students participating. They were all eager to see who could get the most laps in and raise the most money for their H2O for Life project. The only thing they seemed to enjoy  more than their "Walk for Water" was getting in line to take their turn sending the school principal into the dunk tank.
It is wonderful to see children doing something to help other children and families they will never meet, live a better life. These kids really care about their new "friends in Africa" and care about what happens to them. I know this because I asked almost every kid I walked with, what they were doing and why they were doing it. In their own words, each of them expressed a sense of sadness about how hard it must be to go without clean water or have enough water. Their enthusiasm for being a small part of the solution was "over the top" evident. H2O for Life is helping a whole generation of kids develop a world view of what it means to be a community that comes together to solve problems and appreciate how, in spite of our superficial differences, we can come together to solve problems.

Written by long time friend of H2O for Life, Gary Woeltge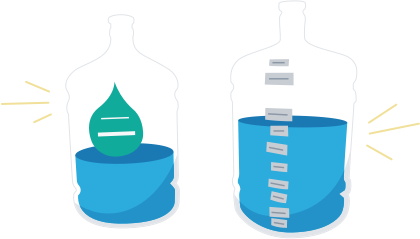 Fundraising Ideas
From a school-wide walk for water to a classroom penny war, here are ten simple ideas to kickstart your H2O for Life project.
View Ideas ›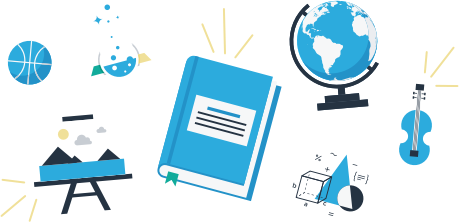 Explore Our Curriculum
Whether you're an elementary, middle, or secondary school teacher, we have lesson plans for you.
All of our curriculum is free.
View Curriculum ›
Projects in Need
H2O for Life has many projects available all around the world, but here are 3 projects that are most in need right now.
View all.
Mugumo Primary School is located in Daiga, Laikipia East District of Kenya. The school is approximately 10km from the nearest town, Nanyuki. Mugumo. Mugumo has a population of 297 students (145 boys & 152 girls) and 8 teachers (3 male and 5 female).
$1,500 pledged (16%)
$9,350 total cost
Lwabyata Secondary School is located in the dry cattle corridor of Nakasongola in Central Uganda.
$1,000 pledged (12%)
$8,525 total cost
The Centro Educativo del Nivel Basico COPA Bombita is a primary school located in the batey (impoverished sugarcane plantation town - see more info below under "batey") of Bombita in the southwestern Dominican Republic, near the provincial capital of Barahona. This small school was founded in 1996 by the UK/Florida based organization, COPA (Community Partners Association). Although Bombita provides an excellent source of education, they do not have the means to provide healthy, potable water for their students to drink.
$1,300 pledged (12%)
$11,000 total cost