H2O for Life offers a service-learning program designed to engage, educate, and inspire youth to become global citizens.
Get Started ›
June 29
Each year Lead4Change, a nationwide student leadership program, hosts a Challenge encouraging students to make a difference in their local communities. Students work to develop a service project that addresses a local need using skills such as critical thinking, problem-solving, communication, and collaboration.
This year, schools in Minnesota participated in and revamped the Race2Reduce program to help develop their projects and ideas. The students collaborated to create a website with guides for different sustainability projects that they had implemented in their own communities. Their goal is to promote the replication of their sustainability projects by sharing all of their guides on the website, which can be accessed by schools and communities across the state and beyond.
And the big news?! Their hard work paid off because they won the grand prize of $10,000 for the charity of their choice, H2O for Life!
"As we wrap up our Challenge, we are awed by the impact students have made in their school, community and the world. And we are humbled by the highly committed educators willing to unleash and develop new leadership skills in middle and high school students. These are not just kind words – this is a testament to REAL leaders making REAL change." – Lead4Change
Benjamin Butters, a participating teacher, said, "My goal as a teacher is to empower my students to take action, and the lessons in Lead4Change provided me an excellent structure to achieve this goal."
Please check out their project here: 
Additionally, the students received a matching gift of $5,000 toward their H2O for Life service-learning project this fall that will fund water, sanitation, and hygiene education for students around the world.
Congratulations to the Race2Reduce schools, and thank you for choosing H2O for Life as the recipient of your funds!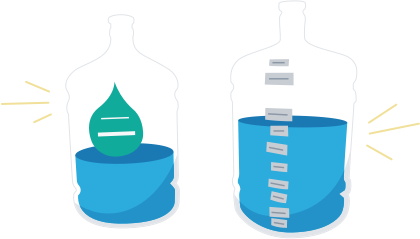 Fundraising Ideas
From a school-wide walk for water to a classroom penny war, here are ten simple ideas to kickstart your H2O for Life project.
View Ideas ›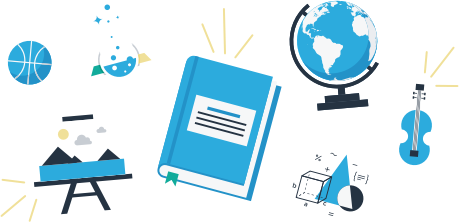 Explore Our Lesson Plans
Whether you're an elementary, middle, or secondary school teacher, we have lesson plans for you.
All of our lesson plans are free.
View Lesson Plans ›
Projects in Need
H2O for Life has many projects available all around the world, but here are 3 that are most in need right now.
VIEW MORE
Our South Sudanese projects are quite unique from our others in the fact that they are not typically built at a school. These projects are built in villages with the plan that a school will form around that well in the future. The reason for this difference from our other projects is that South Sudan in its war-torn state is in desperate need for even the basic infrastructures to begin new communities. These South Sudan projects are not named because they are not typically schools yet at this point in the process. They will simply be a community well.
$0 pledged (0%)
$5,500 total cost
Oguola College Secondary has a student population of 321 girls, 389 boys and 13 teachers/staff. The school desperately needs implementation of a clean water source, rehabilitated latrines and a hygiene training program. 
$2,000 pledged (45%)
$4,400 total cost
Friends Primary School Givogi was established in 2009 by a church sponsor that donated the land. It started with just a preschool class and has slowly grown over the past years to now have 326 students from preschool to standard eight. But the growth has been slow because of high poverty levels in this area.English, Kiswahili, mathematics, science, social studies and religious studies are the subjects taught here.There are four incomplete classrooms and two semi-permanent (mud) classrooms that are not in good shape. Standard six and seven children have their lessons in the same classroom, separated only by papyrus reeds. A circular grass-thatched temporary gazebo structure has been built to serve as the staffroom for the teachers.
$3,469 pledged (62%)
$5,638 total cost