H2O for Life offers a service-learning program designed to engage, educate, and inspire youth to become global citizens.
Get Started ›
July 11
We asked "Do you have a fantastic photo that you want to share from your H2O for Life project?" The answer was an overwhelming, YES!
Thank you to all the students and teachers who took the time to capture the fantastic images that were submitted. We applaud you all! View all submissions here
First Place – $750 Prize
Matoska International School, MN
Second Place – $500 Prize
Sisters4Water, NY
Third Place – $250 Prize
Twin Oaks Middle School, MN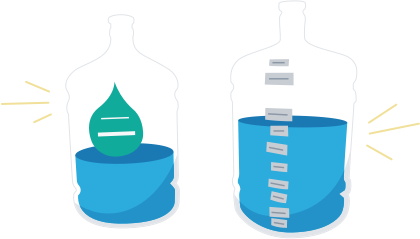 Fundraising Ideas
From a school-wide walk for water to a classroom penny war, here are ten simple ideas to kickstart your H2O for Life project.
View Ideas ›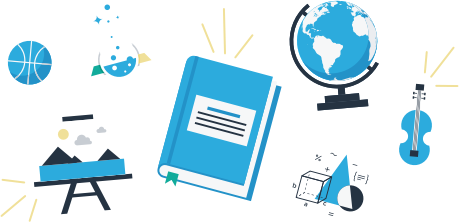 Explore Our Lesson Plans
Whether you're an elementary, middle, or secondary school teacher, we have lesson plans for you.
All of our lesson plans are free.
View Lesson Plans ›
Projects in Need
H2O for Life has many projects available all around the world, but here are 3 that are most in need right now.
VIEW MORE
Manera Primary School is located in Nawasha Town in Nakuru County, Kenya. The school has a population of 1073 pupils, 34 teachers and 6 support staff. The pupils come from the slums of Manera and Kaiyu. Most of the parents are lower farm casual laborers earning less than two dollars a day. Due to their low wage, the parents are unable to contribute to the school development or their children's medical bills. 
$2,915 pledged (80%)
$3,630 total cost
Police Primary School is located in the eastern part of Kaabong Town Council in the Karamoja Region. In their culture, the people believe in defecating in the open field as it is believed that if women use the latrine, it will stop them from birthing children. This is a very remote part of Uganda and one of the poorest regions in the country. Food is scarce, and during the rainy season, the area floods so badly, it prevents anyone from coming in or out, unless they have a tank or a helicopter. 
$1,727 pledged (48%)
$3,630 total cost
Project Proposal: 8 Hydraid® Filters.  Tanzania is the home of Mt. Kilimanjaro, Mt. Meru, the Ngorongoro Crater and the great migration of wildebeest, zebra, 2 million strong, make a great circuit across the Serengeti National Park to the greener pastures of the Maasai Mara National Reserve in Kenya during July through October.  The schools (e.g. Bethlehem Primary Schools - 150 students and 11 teachers, Kilimani Primary school - 831 students and 21 teachers and Muungano Secondary School - 539 students and 68 teachers) are in the remote villages nestled between Mt. Meru and Mt. Kilimanjaro, where on a clear day you can see the majestic Mt. Kilimanjaro from the schools. Mt. Meru is visible most days, once the clouds have lifted. 
$900 pledged (39%)
$2,288 total cost