H2O for Life offers a service-learning program designed to engage, educate, and inspire youth to become global citizens.
Get Started ›
August 6
These came in the other day and they make my heart sing! Here is the email from John Travis and Drop in the Bucket:
These were taken at the St Mary Assumpta School. This was the school your girls helped get a new water system. The school is an all-girls school and these students are pretty exceptional. It has the best equipped science labs I've seen at any school in Uganda and these girls are completely focused on education and their future.
Instead of just putting in a regular hand pumped well, we put in a solar powered system that pumps water all over the school. It waters the gardens, it goes to the dormitories, the science labs and the bathrooms. It's a boarding school and most of the girls live at the school, so being able to actually bathe now is a big deal. The solar pump pumps water to a metal water tower and the tower uses gravity to send water all over the school property. They even have a garden where they are now starting to grow food. The transformation at the school is huge and it is all thanks to the clean water.
Thank you and please thank all of the amazing students from Westridge for their incredible support. Sorry about the spelling mistake in the name, I'm not sure how that got lost in translation, but just know it was from the heart.
– Submitted by Gigi Bizar, Westridge School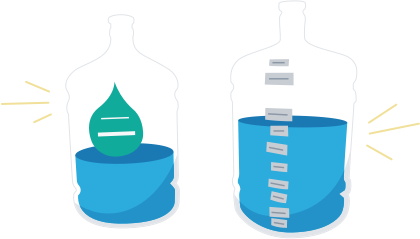 Fundraising Ideas
From a school-wide walk for water to a classroom penny war, here are ten simple ideas to kickstart your H2O for Life project.
View Ideas ›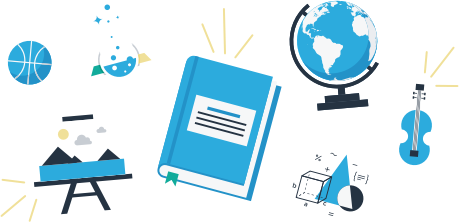 Explore Our Lesson Plans
Whether you're an elementary, middle, or secondary school teacher, we have lesson plans for you.
All of our lesson plans are free.
View Lesson Plans ›
Projects in Need
H2O for Life has many projects available all around the world, but here are 3 that are most in need right now.
VIEW MORE
The Aldea Agua Escondida community is located on Lake Atitlan in the Western Highland region of Guatemala. In this area 81% of people live in poverty and 40% live in extreme poverty, some of the highest rates in the country. Schools in this rural region are underfunded and often forgotten, and EORM Padre Gregorio Schaffer is no exception. It is located on the less touristy side of the lake, and therefore has not attracted the attention of many donors to improve the school infrastructure. In the past, the community and parents have come together to make small repairs.
$0 pledged (0%)
$9,075 total cost
Mselera Primary School currently has NO clean water source. The school has an enrollment of 850 students and only 13 teachers.
$0 pledged (0%)
$5,610 total cost
Kathungu Primary is a public day and boarding School which if found in Makueni County of the Republic of Kenya. This school was started in 1974 with grass thatched classrooms. Today there are 247 boys and 242 girls. The school has 10 streams which are managed by the 16 teachers with leadership from Mr. Richard Musau the head teacher and his deputy Mr. Wambua Mutisya. The school performs very well both academically and in sports.
$0 pledged (0%)
$5,500 total cost