With free lesson plans & easy fundraising tools, H2O for Life offers a service-learning opportunity designed to engage, educate, and inspire youth to help fight the global water crisis.
Learn More ›
April 16
On April 15, the Brave Girls Leadership Inc hosted a Walk for Water in partnership with H2O for Life.  Brave Girls has partnered in the past with H2O for Life, and founder, Meaghan Davis is inspirational. Their mission is to inspire and challenge humans to be BRAVE and self-empowered contributors to a better world.
The group designed a beautiful poster to advertise their walk and created a video.  Please take a moment to watch the video to learn more about their amazing event.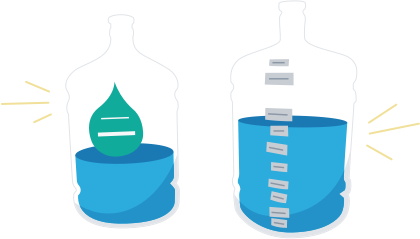 Fundraising Ideas
From a school-wide walk for water to a classroom penny war, here are ten simple ideas to kickstart your H2O for Life project.
View Ideas ›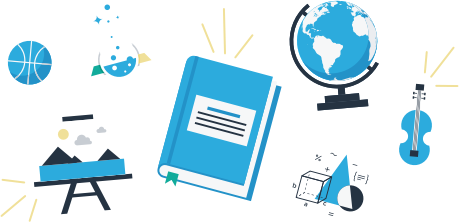 Explore Our Lesson Plans
Whether you're an elementary, middle, or secondary school teacher, we have lesson plans for you.
All of our lesson plans are free.
View Lesson Plans ›
Projects in Need
H2O for Life has many projects available all around the world, but here are 3 that are most in need right now.
VIEW MORE
Kapululuka Primary School is in a rural area outside of Lilongwe, Malawi and currently has NO clean water source. The school has an enrollment of 799 students and only 7 teachers. Surrounding the school is an estimated population of 3,995 people.
$2,394 pledged (43%)
$5,610 total cost
The Aldea Agua Escondida community is located on Lake Atitlan in the Western Highland region of Guatemala. In this area 81% of people live in poverty and 40% live in extreme poverty, some of the highest rates in the country. Schools in this rural region are underfunded and often forgotten, and EORM Padre Gregorio Schaffer is no exception. It is located on the less touristy side of the lake, and therefore has not attracted the attention of many donors to improve the school infrastructure. In the past, the community and parents have come together to make small repairs. 
$760 pledged (13%)
$5,991 total cost
Project Proposal: 8 Hydraid® Filters.  Tanzania is the home of Mt. Kilimanjaro, Mt. Meru, the Ngorongoro Crater and the great migration of wildebeest, zebra, 2 million strong, make a great circuit across the Serengeti National Park to the greener pastures of the Maasai Mara National Reserve in Kenya during July through October.  The schools (e.g. Bethlehem Primary Schools - 150 students and 11 teachers, Kilimani Primary school - 831 students and 21 teachers and Muungano Secondary School - 539 students and 68 teachers) are in the remote villages nestled between Mt. Meru and Mt. Kilimanjaro, where on a clear day you can see the majestic Mt. Kilimanjaro from the schools. Mt. Meru is visible most days, once the clouds have lifted. 
$0 pledged (0%)
$2,288 total cost