H2O for Life offers a service-learning program designed to engage, educate, and inspire youth to become global citizens.
Get Started ›
March 18
The world celebrated World Water Day for the first time on March 22, 1993. This Friday, March 22nd marks the 26th anniversary of World Water Day, and this year you can participate in the observance by planning a Walk for Water at your school or in your community.
The idea of planning a Walk for Water might be a bit overwhelming, but we've got you covered. Let's take a closer look.
Download our free step-by-step guide to planning a Walk for Water
Why should I plan a Walk for Water?
A Walk for Water provides a unique opportunity to engage your community in a life-changing experience while raising funds for a global partner school. Participants in the walk will gain a new perspective on the reality of the Global Water Crisis and in turn inspire support for your global partner school in its journey to safe water.
Immersion is an incredible way to gain empathy and understanding. Implementing a Walk for Water will, without a doubt, bring your community running alongside you to help solve the Global Water Crisis.
What are the basics?
A Walk for Water is simple to orchestrate and more impactful than a normal 5K run. During the event all participants will travel 5 kilometers carrying 1 gallon of water. This approximates the average distance people walk every day to access water in areas of need. The walk is not only long, but individuals in the developing world carry an average of 5 gallons, weighing nearly 42 pounds, throughout their walk.
Before you begin
Many groups read A Long Walk To Water, by Linda Sue Park, before planning their own Walk for Water.
Based on a true story, A Long Walk To Water is the compelling and inspiring account of two young Sudanese people caught in the midst of war, drought, and famine. The story unfolds through the dual narrative of Nya, a girl living in a small village, and Salva, a boy running for his life during the Sudanese Civil War.
Your event might hold even more meaning after reading this powerful story.
Four easy steps to planning your Walk
Each of the following items can be broken down into actionable steps. You can get all of the specifics in our free Walk for Water Toolkit. For now, though, here are the 4 steps.
Choose a global project and make a pledge
Identify a Walk date, location, and route
Decide how to raise awareness and funds
Acquire water jugs to use during the walk
This immersive experience is a great way to relate to peers around the world who don't have easy access to water. Not only will you have a better understanding of what people must do to get this basic resource, but you can help a community dig a well or build a rain catchment tank. It's a great World Water Day activity, and now is a great time to start planning it!
If you want more detailed step-by-step instructions, download our free Walk for Water Toolkit here.
Questions before you get started? Call Danielle at H2O for Life at 651-756-7577. Good luck, and let us know how it goes!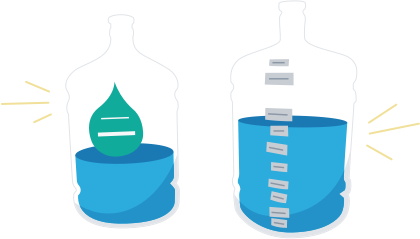 Fundraising Ideas
From a school-wide walk for water to a classroom penny war, here are ten simple ideas to kickstart your H2O for Life project.
View Ideas ›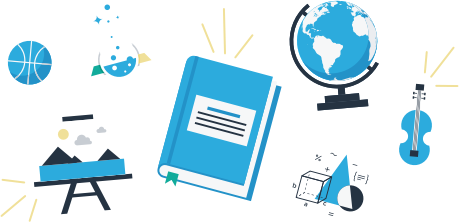 Explore Our Lesson Plans
Whether you're an elementary, middle, or secondary school teacher, we have lesson plans for you.
All of our lesson plans are free.
View Lesson Plans ›
Projects in Need
H2O for Life has many projects available all around the world, but here are 3 that are most in need right now.
VIEW MORE
Birijaku Primary School is located in Koboko, a very needy part of West Nile. The school has just over 1,500 students and no water! This community is made up of locals and refugees from South Sudan and the Democratic Republic of the Congo.
$1,500 pledged (39%)
$3,850 total cost
Founded in 1970, St. Michael's Association for Special Education (SMASE) is the only school located on the Navajo Reservation dedicated to the care and education of children (ages 6 to 22) and adults (22+) with moderate to severe disabilities. Together, the education and DTA program provide services to roughly 50 students and clients. Math, reading and science are taught, along with horticulture and Diné Culture. Clients also have access to physical therapy, speech pathology and occupational therapy in their daily lessons. A strong emphasis is placed on functional and daily living tasks, which integrate our clients into the community through frequent outings and events.
$2,000 pledged (43%)
$4,673 total cost
Mawira Primary School is located in the village of Mawira in Tete Province, Mozambique, which is in the southeastern part of Africa. Mawira is on the road between Tete City and Zobue and is about 45-50 km from the border near Tete City. This part of Mozambique is far from any major cities and is very rural, with the primary occupation being subsistence farming.
$1,050 pledged (13%)
$8,019 total cost