With free lesson plans & easy fundraising tools, H2O for Life offers a service-learning opportunity designed to engage, educate, and inspire youth to help fight the global water crisis.
Learn More ›
Featured Update
Sometimes we feature updates about H2O for Life projects. We also like to showcase students and teachers who are engaging, educating, and inspiring youth to become global citizens.
August 23
Isabel Birkeland (17, White Bear Lake, MN) is a senior at Mahtomedi High School in MN. For the past two years she has been working as a champion for water and sanitation worldwide, and a champion for conservation and protection of water resources locally. Her service-learning project has allowed her to develop her leadership and collaborative skills and has provided an opportunity to create an event that has impacted hundreds of people. Isabel's main goal is to provide water and sanitation for more than 600 students in the developing world and to raise awareness among thousands within her own community.


Water has become a highly concerning topic in her local community. The local lake has experienced the lowest water level in 60 years. Although the water level has slowly begun to rise, the community is concerned about water resources and Isabel is promoting water saving actions and raising local awareness through youth engagement.


Two years ago, Isabel approached H2O for Life because she and her friend, Sydney Peterson, were interested in hosting a local Walk for Water to raise local awareness about water resources and provide funds for a school in Uganda. The walk challenges families to walk 3 miles carrying a gallon of water, simulating the long walk taken by people around the world who must do this daily for water. Along the walk route, there were stations with facts about the water crisis, local actions that can be implemented by community members to save and protect water resources locally, and a display of water saving devices for home installation.


Last year's walk engaged 80 participants and educated 40 walkers who shared the path during the walk. Their event raised $1,900 for the implementation of water and sanitation for a school in Uganda. Her goal this year is to engage 100 walkers and raise $2,500 for the implementation of water and sanitation for a school in Cambodia. As people walk carrying a gallon of water, they realize they are fortunate to be able to turn on the tap for a drink whenever they want. This activity encouraged reflection on the global problem, and raised the appreciation for our water resources as well.


To learn more about the Walk for Water visit the
local newspaper
where it was featured.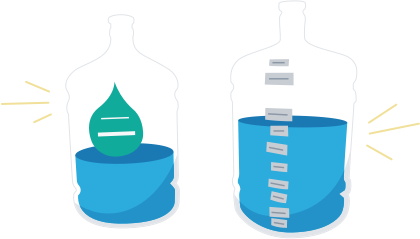 Fundraising Ideas
From a school-wide walk for water to a classroom penny war, here are ten simple ideas to kickstart your H2O for Life project.
View Ideas ›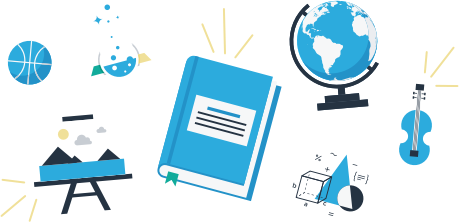 Explore Our Lesson Plans
Whether you're an elementary, middle, or secondary school teacher, we have lesson plans for you.
All of our lesson plans are free.
View Lesson Plans ›
Projects in Need
H2O for Life has many projects available all around the world, but here are 3 projects that are most in need right now.
View all.
St. Luke's Primary School is located in The Nembe Kingdom, Bayelsa State, Nigeria. The school provides education to 320 girls, 502 Boys and 12 teachers.
$0 pledged (0%)
$3,300 total cost
Plans: Rainwater Catchment, VIP Latrines, Hand-Washing Stations and Hygiene/Sanitation Training. Malaha Primary School was established in 1993, starting with a student population of 167. It is sponsored by the Legio Maria Church. It presently has 857 students out of which 439 are boys and 418 are girls. The ECDE (early childhood development) section of the school has a total of 79 students, out of which 38 are girls and 41 are boys. Malaha Primary School employs a total of 29 teachers with another three in the ECDE section. The school's motto is "Sacrifice Breeds Success." Maybe this is what motivates its students to wake up and prepare for school at 6AM! They walk to school with a jerrycan full of water, which is immediately put to use cleaning classrooms. Students then sit in morning study hall for 30 minutes until normal classes at 8AM. After lunch, afternoon classes stretch until 3:45PM when students play games until they're allowed to return home.
$0 pledged (0%)
$5,638 total cost
The program is committed towards the well being of the rural community, particularly marginalized, children, women & elderly. The philosophy, in which focuses on holistic development of villages through water, education and health amenities. Keeping this vision of organization in view, the objectives of the project are: - Create awareness of health & sanitation practices among the community, especially children - To enhance water availability in the school through physical interventions - Improve the health status of the children - To improve the school ambience leading to better education
$0 pledged (0%)
$4,430 total cost