With free lesson plans & easy fundraising tools, H2O for Life offers a service-learning opportunity designed to engage, educate, and inspire youth to help fight the global water crisis.
Learn More ›
Featured Update
Sometimes we feature updates about H2O for Life projects. We also like to showcase students and teachers who are engaging, educating, and inspiring youth to become global citizens.
September 29
CHCA's Student Organized Service (S.O.S.) group recently held a Field Day fundraiser event, "H2O for Life" for younger CHCA students. The goal of the event was to educate Grade 4-6 students about the water crisis in our world in an interactive and engaging way, while also introducing them to Upper School S.O.S. leadership opportunities.


This is the third year S.O.S. is joining efforts with the H2O for Life Organization to build the awareness of the water crisis and provide help to bring clean water, sanitation facilities and hygiene education to the schools in need. This past year, they had success in meeting fundraising goals to help the students at the Wangui Primary School in Nigeria. CHCA students learned so much about making a difference in the water crisis from the service learning activities in which they engaged. S.O.S. plans to continue to participate in this meaningful project, getting more students in the school community involved in order to increase this year's fundraising goal for the Ebukanga Secondary School in Kenya.


CHCA junior, Leon Bao, along with fellow juniors, Sidhu Thunga and Sam Vanderkolk, organized the recent Field Day event. The fee was $15 per student with all proceeds dedicated to helping a school in Kenya build clean wells and toilets. Twenty-one students came to the event, raising over $300 for H2O for Life. 


"I am particularly proud of our H2O for Life leaders who worked incredibly hard to make this event happen," says Student Outreach Coordinator, Karen Hordinski. "When faced with adversity in advertising the event, they pressed on and called each grade 4-6 student's home to invite them to participate! It was the student leaders' passion to do three things that made this a success: they desired to provide a community building event, to spread awareness of the water crisis in Kenya, and to earn funds to support the purchasing of toilets for a school. Their passion inspired them to work hard to meet their goals. A great demonstration of leadership, service, and faith."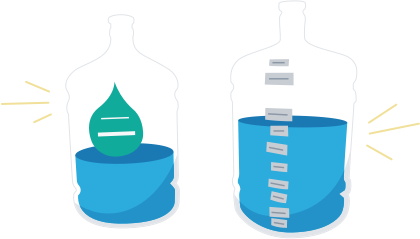 Fundraising Ideas
From a school-wide walk for water to a classroom penny war, here are ten simple ideas to kickstart your H2O for Life project.
View Ideas ›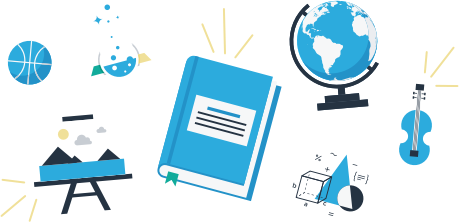 Explore Our Lesson Plans
Whether you're an elementary, middle, or secondary school teacher, we have lesson plans for you.
All of our lesson plans are free.
View Lesson Plans ›
Projects in Need
H2O for Life has many projects available all around the world, but here are 3 that are most in need right now.
VIEW ALL
Plans: Rainwater Catchment, VIP Latrines, Hand-Washing Stations and Hygiene/Sanitation Training. The Ebukanga Secondary students must report to school by 8AM on Monday, Wednesday, and Friday, but many arrive earlier to study. On the remaining week days, normal classes start at 7AM. Lunch is from 1-2PM, and afternoon classes go until 4:30PM. Most students come from very poor households who cannot afford school fees. To help, school administration decided to accept any form of payment: trees for firewood, beans, maize, and chickens are common items given to the school. Local political leaders have also invested as much as they can; there is a Constituency Development Fund (CDF) that has paid for painting classrooms and building a dining hall. A member of the Kenyan Parliament is also helping by supplementing children's school fees, which in turn helps pay the teachers' salaries. This same member of parliament has donated 10 desktop computers so that students can learn basic skills. Principal Jeremiah Andayi told us that his goal is "not to force every students to get grade A by the end of their learning, but to grant every needy child a chance to go through the education system and change their destiny for the better." However, there is a severe water shortage that impedes this goal.
$3,000 pledged (53%)
$5,638 total cost
Durato Dela is a very rural school located in the hills of Bensa, Ethiopia. Most of the children in this school are sons and daughters of farmers and cattle herders. This school is comprised of 857 girls and 1023 boys, nearly 2000 students.
$1,000 pledged (18%)
$5,500 total cost
Plans: Rainwater Catchment, VIP Latrines, Hand-Washing Stations and Hygiene/Sanitation Training. Malaha Primary School was established in 1993, starting with a student population of 167. It is sponsored by the Legio Maria Church. It presently has 857 students out of which 439 are boys and 418 are girls. The ECDE (early childhood development) section of the school has a total of 79 students, out of which 38 are girls and 41 are boys. Malaha Primary School employs a total of 29 teachers with another three in the ECDE section. The school's motto is "Sacrifice Breeds Success." Maybe this is what motivates its students to wake up and prepare for school at 6AM! They walk to school with a jerrycan full of water, which is immediately put to use cleaning classrooms. Students then sit in morning study hall for 30 minutes until normal classes at 8AM. After lunch, afternoon classes stretch until 3:45PM when students play games until they're allowed to return home.
$0 pledged (0%)
$5,638 total cost