With free lesson plans & easy fundraising tools, H2O for Life offers a service-learning opportunity designed to engage, educate, and inspire youth to help fight the global water crisis.
Learn More ›
March 14
Henry Sibley High School AVID students (MN) show how important knowledge is as they kick-off their service with an incredible video to teach their community about the Global Water Crisis in South Sudan. After reading A Long Walk to Water the classroom participated in engaging discussions about the UN Sustainability Goals and the ripple effect of water; inspired by their learning they are taking action to change the world. This small group of 18 students is challenging their local community to bring safe water to South Sudan. How cool to see that although a small group they are quite mighty!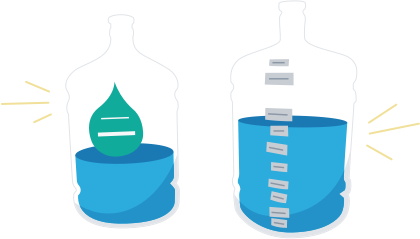 Fundraising Ideas
From a school-wide walk for water to a classroom penny war, here are ten simple ideas to kickstart your H2O for Life project.
View Ideas ›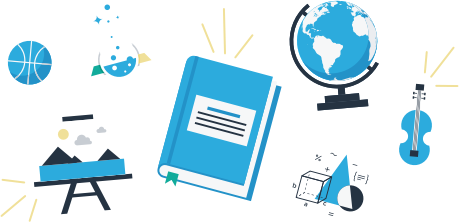 Explore Our Lesson Plans
Whether you're an elementary, middle, or secondary school teacher, we have lesson plans for you.
All of our lesson plans are free.
View Lesson Plans ›
Projects in Need
H2O for Life has many projects available all around the world, but here are 3 that are most in need right now.
VIEW MORE
Project Proposal: 8 Hydraid® Filters.  Tanzania is the home of Mt. Kilimanjaro, Mt. Meru, the Ngorongoro Crater and the great migration of wildebeest, zebra, 2 million strong, make a great circuit across the Serengeti National Park to the greener pastures of the Maasai Mara National Reserve in Kenya during July through October.  The schools (e.g. Bethlehem Primary Schools - 150 students and 11 teachers, Kilimani Primary school - 831 students and 21 teachers and Muungano Secondary School - 539 students and 68 teachers) are in the remote villages nestled between Mt. Meru and Mt. Kilimanjaro, where on a clear day you can see the majestic Mt. Kilimanjaro from the schools. Mt. Meru is visible most days, once the clouds have lifted. 
$0 pledged (0%)
$2,288 total cost
Kapululuka Primary School is in a rural area outside of Lilongwe, Malawi and currently has NO clean water source. The school has an enrollment of 799 students and only 7 teachers. Surrounding the school is an estimated population of 3,995 people.
$814 pledged (15%)
$5,610 total cost
Project Proposal: New Latrines and New Hand Washing Stations.Nicaragua is the second poorest country in the Western hemisphere. In a country where 37% of rural people have no safe drinking water (UNICEF) and 47% of the forest cover has disappeared over the last 50 years (UN Food and Agriculture Organization), these water, sanitation, and reforestation programs are a critical way to improve the living standards of the rural poor while conserving environmental resources. We work in remote rural villages that lack access to most basic services and are too small to receive assistance from other organizations. In general, communities are formed of subsistence farmers or day laborers who live in extreme poverty, surviving on $35-70/month.
$0 pledged (0%)
$2,860 total cost