H2O for Life offers a service-learning program designed to engage, educate, and inspire youth to become global citizens.
Get Started ›
July 10
Throughout July, H2O for Life is recognizing schools that have participated in a service-learning and fundraising project for 10 years or more.
Last week we highlighted Highview Middle School. Today, we would like to shine light on our friends at Centennial Middle School in Lino Lakes, MN! As one of the original H2O for Life Schools, the students at Centennial have been participating in our program for 13 years!
Since 2007, Centennial Middle School has raised just under $60,000 for its partner schools around the world. The students at Centennial have made a point not just to learn about global water issues, but also about how to conserve and care for water in their own back yard. One of the key components of our programming is realizing that issues surrounding water and sanitation impact other parts of our lives. Not having access to clean water negatively affects public health, literacy rates, local economies, and much more. The students at Centennial realize that being a good global citizen means caring about preserving the water resources here as well as providing clean water to their partner schools so everyone can have the opportunity to live a happy and healthy life.
They have been making a big impact in the lives of others!
Since 2007, Centennial Middle School has supported:
22 different WASH projects
In 8 different countries around the world
On 3 different continents
Implemented by 11 of our NGO partners
Thank you, Centennial Middle School, for 13 years of hard work and for always striving to be engaged global citizens. Your dedication to helping students around the world have access to clean water, sanitation, and hygiene resources in inspiring!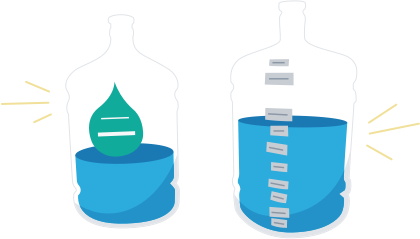 Fundraising Ideas
From a school-wide walk for water to a classroom penny war, here are ten simple ideas to kickstart your H2O for Life project.
View Ideas ›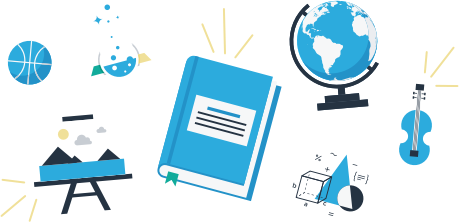 Explore Our Lesson Plans
Whether you're an elementary, middle, or secondary school teacher, we have lesson plans for you.
All of our lesson plans are free.
View Lesson Plans ›
Projects in Need
H2O for Life has many projects available all around the world, but here are 3 that are most in need right now.
VIEW MORE
Ebukhayi Primary School was established by community parents in 1998. It was taken over by the government in 2013 when primary education was mandated free. With the additional government funding, the school population grew from 84 students to the 515 students it has today.Students learn mathematics, English, Kiswahili, science, religion, and social studies. There are extracurricular clubs, such as scouting and a young farmers club, that meet each Tuesday afternoon.The students arrive at school at 7 am when they start general cleaning chores. The students also use this time to go to the river that's about one kilometer away. Some also bring water from home in the morning. They use some of this water to clean the classrooms before classes start at 8 am. They break for lunch at 12:40 pm and resume afternoon classes at 2 pm.
$0 pledged (0%)
$5,125 total cost
Our South Sudanese projects are quite unique from our others in the fact that they are not typically built at a school. These projects are built in villages with the plan that a school will form around that well in the future. The reason for this difference from our other projects is that South Sudan in its war-torn state is in desperate need for even the basic infrastructures to begin new communities. These South Sudan projects are not named because they are not typically schools yet at this point in the process. They will simply be a community well.
$0 pledged (0%)
$5,000 total cost
Ematiha Secondary School, located in western Kenya, first opened its doors to 27 students in 2001. It has steadily grown to have 263 students attending classes in five classrooms.We first arrived at Ematiha Secondary School in the afternoon when it was very sunny. We met the security guard at the school gate who led me to his office to sign in first before being let inside. We walked to the school offices where we met the deputy principal, who gave us a warm welcome and proceeded to give us a tour.
$0 pledged (0%)
$5,125 total cost