H2O for Life offers a service-learning program designed to engage, educate, and inspire youth to become global citizens.
Get Started ›
November 5, 2019
*open to Minnesota students ONLY
Learn, engage, and advocate! Design a poster, no larger than 9×12, about how or why all Minnesotans should conserve and protect our drinking water.  Safe drinking water is everyone's responsibility. It's up to all of us to keep it clean and safe, now and for the future.
Prizes
FIRST PLACE WINNERS in each grade category will receive an Elkay Water Bottle Filling System for their school/community ($1200 value) and a $50 prize.
SECOND & THIRD PLACE category winners will receive gift certificates. Winners will be announced on March 23, 2020.
Categories are as follows: Elementary (grades K-5), Middle school (grades 6-8), and High school (grades 9-12).
Contest Rules
Please read these guidelines carefully to ensure your eligibility for the contest. Failure to include any of the guidelines may result in disqualification.
All entries must be postmarked to the H2O for Life office by March 6, 2020. Electronic submissions will not be accepted.
All K-12 age students in Minnesota may participate, but water bottle stations will be installed in the local school or community gathering space
Posters must be created on a single sheet no larger than 9" x 12"
Posters must contain the tagline "Tap Into Safe Drinking Water."
Posters must be original designs by participant- no copyrighted materials allowed.
Posters must be the original work of a single participant.
Student's name, grade, school, school address, and school phone number must be included on the back of the poster.
Entries become the property of the contest sponsors and may be used for display and promotion.
Submit all entries to:
H2O for Life
Poster Contest
1310 Highway 96 E #235
White Bear Lake, MN 55110
For more information, please contact Judy Onufer at jonufer@h2oforlifeschools.org or (651) 756-7577.
For more information about H2O for Life, please visit our webpage.
Learn About the Issue
Basic Information About Lead In Drinking Water
Water Use It Wisely conservation tips
US EPA Drinking Water and Groundwater Kids' Stuff
American Water Works Association Drink Tap site for kids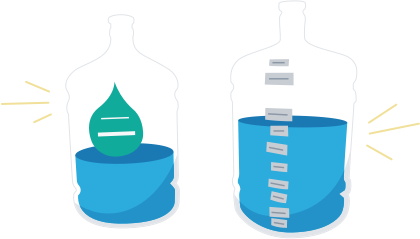 Fundraising Ideas
From a school-wide walk for water to a classroom penny war, here are ten simple ideas to kickstart your H2O for Life project.
View Ideas ›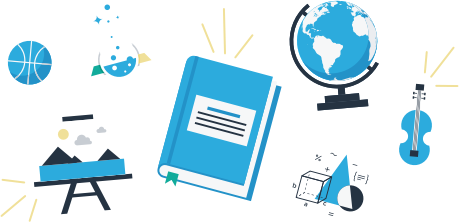 Explore Our Lesson Plans
Whether you're an elementary, middle, or secondary school teacher, we have lesson plans for you.
All of our lesson plans are free.
View Lesson Plans ›
Projects in Need
H2O for Life has many projects available all around the world, but here are 3 that are most in need right now.
VIEW MORE
There are 91 girls, 109 boys and 7 teachers at Raya Primary School in desperate need of a water and sanitation intervention. The climate is classified as semi-arid tropics with two rainy seasons, March-May and November–December.
$2,000 pledged (21%)
$9,350 total cost
Our South Sudanese projects are quite unique from our others in the fact that they are not typically built at a school. These projects are built in villages with the plan that a school will form around that well in the future. The reason for this difference from our other projects is that South Sudan in its war-torn state is in desperate need for even the basic infrastructures to begin new communities. These South Sudan projects are not named because they are not typically schools yet at this point in the process. They will simply be a community well.
$2,250 pledged (41%)
$5,500 total cost
Life at Klis Primary: Srey's StorySrey Pech is kind, obedient with her parents, teachers, and other adults, and at nine years old, she is the oldest of her two younger siblings. Srey has a beautiful smile and dreams of being a teacher one day. At Klis Primary, where Srey attends and is in fifth grade, there is no safe water on campus, no place to wash hands, and only one toilet for all 200 students. "I want to be a teacher," Srey said. "But, I cannot focus well on studies because there is no water."
$1,000 pledged (36%)
$2,750 total cost