H2O for Life activates youth to help solve the global water crisis.
Learn More ›
August 24
On Tuesday, June 1st, more than eight hundred eighth-grade students at Twin Oaks Middle School completed their service-learning project that culminated in a full day of walking for water. For seven periods, each class of students walked with one or two eight-pound water jugs in the hot Minnesota sun, emulating the difficult experience of so many people's situations around the world.
Specifically, in the previous weeks, they learned about the day-to-day lives of women in South Sudan who don't have easy access to clean water. H2O For Life spent two weeks, one with the global studies department and one with science classes, educating students about the difficulties people around the world facing the Water Crisis go through. In addition to the walk, they listened to lectures and read the novel, A Long Walk to Water, to further understand and ground themselves in what a privilege it is to have access to clean water.
The project, led by teachers Anne Freese and John Wabbe, in collaboration with H2O for Life, let students increase their awareness of global issues, gain empathy, and fundraise money for communities in South Sudan. They were able to raise $2,056.67 which surpassed their original goal and also their adjusted goal! Students at two schools in South Sudan will now have access to clean water because of these incredible Water Warriors!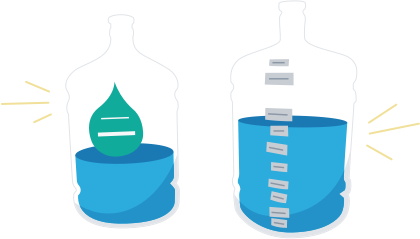 Fundraising Ideas
From a school-wide walk for water to a classroom penny war, here are ten simple ideas to kickstart your H2O for Life project.
View Ideas ›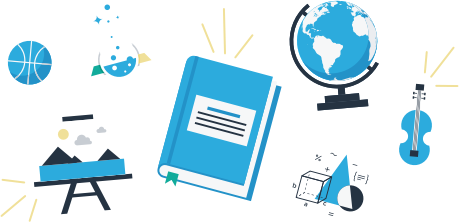 Explore Our Lesson Plans
Whether you're an elementary, middle, or secondary school teacher, we have lesson plans for you.
All of our lesson plans are free.
View Lesson Plans ›
Projects in Need
H2O for Life has many projects available all around the world, but here are 3 that are most in need right now.
VIEW MORE
Our South Sudanese projects are quite unique from our others in the fact that they are not typically built at a school. These projects are built in villages with the plan that a school will form around that well in the future. The reason for this difference from our other projects is that South Sudan in its war-torn state is in desperate need for even the basic infrastructures to begin new communities. These South Sudan projects are not named because they are not typically schools yet at this point in the process. They will simply be a community well.
$567 pledged (11%)
$5,000 total cost
Kabukunga Primary School educates 400 students in the Kalagi community.  The students currently lack access to the most critical of "school supplies": Clean water. 
$200 pledged (11%)
$1,800 total cost
Our implementing partner, DigDeep, identified Appalachia as one of the hot spots in America in which water access remains a critical issue. Communities in parts of rural Appalachia face three key water challenges: lack of household water access, poor water quality, and lack of wastewater services. Appalachia spans 420 counties across 13 states, from southern New York to northern Alabama, and is home to approximately 25 million residents. According to the Economic Innovation Group's Distressed Community Index, McDowell County in West Virginia has the highest level of distress of any county in the United States, with an index value of 100 on a scale of 0 (most prosperous) to 100 (most distressed). One of 55 counties in West Virginia, McDowell County has a primarily rural population of approximately 18,000.
$0 pledged (0%)
$3,000 total cost