H2O for Life offers a service-learning opportunity designed to engage, educate, and inspire youth to help fight the global water crisis.
Learn More ›
Featured Update
Sometimes we feature updates about H2O for Life projects. We also like to showcase students and teachers who are engaging, educating, and inspiring youth to become global citizens.
May 24
Thank you for coming to our Middle School Water Warriors Fair this weekend! We raised $12,000 to go towards building clean water wells at schools in Uganda! Many thanks to all our volunteers for helping make the fair so awesome.
See the video recap here
"Never doubt that a small group of thoughtful, committed citizens can change the world; indeed, it's the only thing that ever has."
- Margaret Mead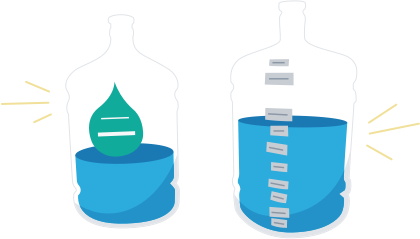 Fundraising Ideas
From a school-wide walk for water to a classroom penny war, here are ten simple ideas to kickstart your H2O for Life project.
View Ideas ›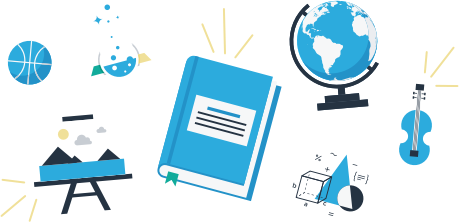 Explore Our Curriculum
Whether you're an elementary, middle, or secondary school teacher, we have lesson plans for you.
All of our curriculum is free.
View Curriculum ›
Projects in Need
H2O for Life has many projects available all around the world, but here are 3 projects that are most in need right now.
View all.
Mugumo Primary School is located in Daiga, Laikipia East District of Kenya. The school is approximately 10km from the nearest town, Nanyuki. Mugumo. Mugumo has a population of 297 students (145 boys & 152 girls) and 8 teachers (3 male and 5 female).
$3,000 pledged (32%)
$9,350 total cost
Lwabyata Secondary School is located in the dry cattle corridor of Nakasongola in Central Uganda.
$1,500 pledged (18%)
$8,525 total cost
The Centro Educativo del Nivel Basico COPA Bombita is a primary school located in the batey (impoverished sugarcane plantation town - see more info below under "batey") of Bombita in the southwestern Dominican Republic, near the provincial capital of Barahona. This small school was founded in 1996 by the UK/Florida based organization, COPA (Community Partners Association). Although Bombita provides an excellent source of education, they do not have the means to provide healthy, potable water for their students to drink.
$1,300 pledged (12%)
$11,000 total cost