H2O for Life offers a service-learning program designed to engage, educate, and inspire youth to become global citizens.
Get Started ›
January 3
Check out photos showing impact the following H2O for Life schools and groups helped make towards the Caribbean Hurricane Relief Initiative of our implementing partner, Waves For Water.
Barrington Middle School – Prairie Campus, IL
Buffalo High School AVID, MN
Global Communications Academy, CT
Guntersville Middle School, AL
Jenni, Eric, Eden and Jameson Gallagher, NC
South Orangetown Middle School, NY
St. Joseph Catholic STEM School, MN
Valley Christian Middle School, CA
Young Women's Group – Fridley High School, MN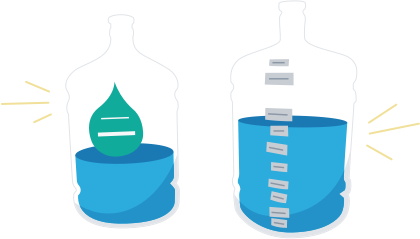 Fundraising Ideas
From a school-wide walk for water to a classroom penny war, here are ten simple ideas to kickstart your H2O for Life project.
View Ideas ›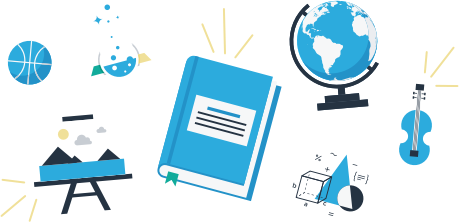 Explore Our Lesson Plans
Whether you're an elementary, middle, or secondary school teacher, we have lesson plans for you.
All of our lesson plans are free.
View Lesson Plans ›
Projects in Need
H2O for Life has many projects available all around the world, but here are 3 that are most in need right now.
VIEW MORE
Founded in 1970, St. Michael's Association for Special Education (SMASE) is the only school located on the Navajo Reservation dedicated to the care and education of children (ages 6 to 22) and adults (22+) with moderate to severe disabilities. Together, the education and DTA program provide services to roughly 50 students and clients. Math, reading and science are taught, along with horticulture and Diné Culture. Clients also have access to physical therapy, speech pathology and occupational therapy in their daily lessons. A strong emphasis is placed on functional and daily living tasks, which integrate our clients into the community through frequent outings and events.
$1,000 pledged (21%)
$4,673 total cost
Boro Primary School is in the very rural villages of Kokosa, Bensa, Ethiopia. There are currently 881 students attending this school.
$0 pledged (0%)
$7,150 total cost
Nimo Central School is located in Nimo, Nigeria in Anambra State. The school has 200 girls, 160 boys and 10 teachers. Agriculture plays an important role in their economy; yams, taro, oil palm products, rice, corn (maize), cassava (manioc), and citrus fruits are the principal crops.
$0 pledged (0%)
$4,400 total cost