H2O for Life offers a service-learning program designed to engage, educate, and inspire youth to become global citizens.
Get Started ›
December 6
H2O for Life has a mission to improve our local and global communities through engaging youth as change-makers for a better world.
For the past 11 years, H2O for Life has worked to create a program for teachers to educate youth about the global water crisis and take action to provide water, sanitation and hygiene education (WASH) for global partner schools. We continue to work to create a generation of engaged and educated youth committed to a lifetime of meaningful service and leadership. With half the world's population under age 25, our mission is to help all young people find their voice, take action and make an impact for schools around the world. We are tackling the global water crisis and youth are part of the solution. We have found that schools with lower income populations find it difficult to participate in a program to raise funds without a clearly defined plan and small start-up funds.
H2O for Life will provide mini-grants that will assist schools on their journey to participate in our life-changing service-learning program. Provision of grants will allow schools with limited fund-raising capability to participate in a service-learning program through provision of funds for acquisition of supplies that will lead to success.
These small grants will require participating schools to create a budget and a business plan that will be implemented during the 2018-19 school year. Students will set a fundraising goal that at minimum is equal to the amount of the grant or more.
Our program will:
Engage youth through our online H2O for Life Schools platform.
Fund youth with mini-grants to assist them with creation of a robust service-learning action project. ($250-$500)
Highlight youth through recognition in our newsletter, posting of youth blogs and photos on our website, and access to ongoing National campaigns.
Young people will help solve the global water crisis through:
Raising local awareness about the important need to conserve and protect our local water resources, while providing funds for implementation of water and sanitation for a partner school.
Engagement in service-learning that will empower youth voice and develop skills of advocacy, leadership, critical thinking and empathy.
Develop entrepreneurial skills through our grant program.
Philanthropy- Youth are powerful when the give, raise funds and donate to an important cause. Service-learning helps develop civic engagement and philanthropy for the future.
Research shows that most young people volunteer for the first time because of a direct ask. H2O for Life defines a clear call to action for youth to plan a project and provide a measurable difference around a topic that they care about.
Grants will be awarded on a competitive basis to assist schools with funds needed to support their service-learning program.
We believe that youth are leaders of change. All students should have the opportunity to participate in a program that develops skills important for future careers and an opportunity to develop a path to a lifetime of service.
To be considered for a service grant of up to $500 please complete the form HERE. There is a rolling deadline and a limited amount of grants. If you are a student applying for the grant, you will need a teacher sponsor to receive the check.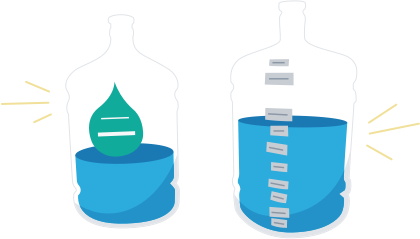 Fundraising Ideas
From a school-wide walk for water to a classroom penny war, here are ten simple ideas to kickstart your H2O for Life project.
View Ideas ›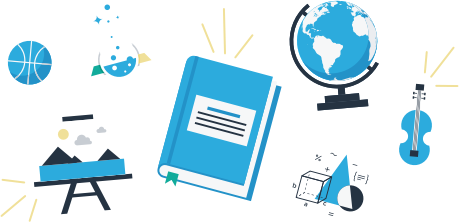 Explore Our Lesson Plans
Whether you're an elementary, middle, or secondary school teacher, we have lesson plans for you.
All of our lesson plans are free.
View Lesson Plans ›
Projects in Need
H2O for Life has many projects available all around the world, but here are 3 that are most in need right now.
VIEW MORE
Malama Primary School, in a rural area outside of Lilongwe, Malawi, has over 1,000 students, but only a few, temporary pit latrines in very poor sanitary condition, and no hand washing facilities, contributing to high instances of water-related diseases. Many of the students use the restroom in the bush.  
$2,000 pledged (36%)
$5,610 total cost
Agua Escondida Community is located on Lake Atitlan in the Western Highland region of Guatemala. Located on the side of Lake Atitlan with less tourist activity, it does not attract much donor attention despite its many infrastructure needs. In this area, 81% of people live in poverty, limiting access to improved water sources. Moreover, schools in this rural region are underfunded and often forgotten. The school of EORM Padre Gregorio Schaffer is no exception. EORM Padre Gregorio Schaffer is the community's only school, attended by 590 students pre-Kindergarten through high school. Given the school's lack of resources and urgent need for water, sanitation, and hygiene improvements, repairs carried out by parents and community members are unable to support the needs of the students of EORM Padre Gregorio Schaffer.
$0 pledged (0%)
$9,075 total cost
Kathungu Primary is a public day and boarding School which if found in Makueni County of the Republic of Kenya. This school was started in 1974 with grass thatched classrooms. Today there are 247 boys and 242 girls. The school has 10 streams which are managed by the 16 teachers with leadership from Mr. Richard Musau the head teacher and his deputy Mr. Wambua Mutisya. The school performs very well both academically and in sports.
$0 pledged (0%)
$5,500 total cost