H2O for Life offers a service-learning opportunity designed to engage, educate and inspire youth to take action to solve the global water crisis by raising awareness and funds to support implementation of water, sanitation and hygiene education projects for global partner schools
Learn More ›
September 11
Dear Team,
We hope this finds you safe and strong during this unprecedented moment. We are so inspired by all the ways that you and your team have innovated to meet this moment.
This was an exceptionally unique season for us. We usually hold our big annual sale on Nantucket but the strict local Covid ordinances didn't allow public sales of any sort. Also, the shops that we usually partner with were closed this summer. We made the most of it by gifting many potholders as gratitude to healthcare workers and community workers, in addition to our biweekly letters/poems of thanks to nurses. On Nantucket I returned to the Juice Bar to scoop ice cream and took a fabulous and challenging film class online through Columbia University (I got an A+!). Mabel was very busy this summer with family, dog-sitting, reading, and honing her tennis skills.
Since April we've made $684 and are 76% of the way to our goal of $6,000. Our instagram initiatives, such as our Covid 100 day Potholder Pledge, welcomed new customers and followers to the work of H20 for Life.
We head back to school on the 16th. My school is remote for the year and Mabel's school begins remotely, with plans to be in person in a couple months.
Wishing you and your loved ones a healthy, happy autumn! We miss you.
Love,
Ella & Mabel
Please consider ordering some potholders and/or supporting Sisters4Water campaign here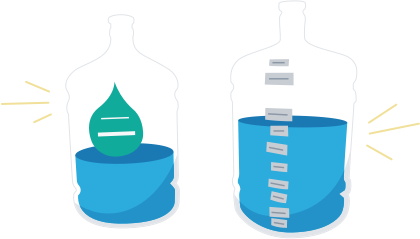 Fundraising Ideas
From a school-wide walk for water to a classroom penny war, here are ten simple ideas to kickstart your H2O for Life project.
View Ideas ›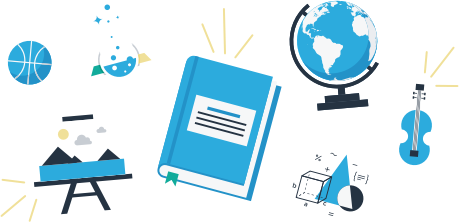 Explore Our Lesson Plans
Whether you're an elementary, middle, or secondary school teacher, we have lesson plans for you.
All of our lesson plans are free.
View Lesson Plans ›
Projects in Need
H2O for Life has many projects available all around the world, but here are 3 that are most in need right now.
VIEW MORE
Ebukhayi Primary School was established by community parents in 1998. It was taken over by the government in 2013 when primary education was mandated free. With the additional government funding, the school population grew from 84 students to the 515 students it has today.Students learn mathematics, English, Kiswahili, science, religion, and social studies. There are extracurricular clubs, such as scouting and a young farmers club, that meet each Tuesday afternoon.The students arrive at school at 7 am when they start general cleaning chores. The students also use this time to go to the river that's about one kilometer away. Some also bring water from home in the morning. They use some of this water to clean the classrooms before classes start at 8 am. They break for lunch at 12:40 pm and resume afternoon classes at 2 pm.
$1,000 pledged (20%)
$5,125 total cost
On any typical day in the school year, 800 students and teachers arrive at Mitala Maria Primary School for a full day of lessons, play time, and exams without any source of clean drinking water within their reach. Despite there being two rainwater collection systems near the school grounds, students and staff are only permitted to use the lesser of the two systems, which was poorly constructed in the 1990's and now has substantial leaks. For a period of time, the school also attempted to meet the water needs of its many students by connecting the school to the piped national water system, but quickly found the high cost to be far too heavy of a financial burden. With no other viable option in sight, the school's young children are forced to cross roadways and walk for nearly a mile through dangerous bush to a protected spring box, where the water is of poor quality. To provide relief for these significant health and safety challenges facing Mitala Maria Primary School's 800 students and staff, we want to provide a critical investment in their water supply through the installation of a rainwater collection system.
$300 pledged (17%)
$1,800 total cost
Escuela Luis Daniel Fonseca is located in the Community of El Canton, in the Municipality of Danli in El Paraiso. The school has piped water, but it's untreated and not safe to drink. There is only one latrine which is in terrible condition and the children have no place to wash their hands.
$0 pledged (0%)
$1,670 total cost