H2O for Life offers a service-learning program designed to engage, educate, and inspire youth to become global citizens.
Get Started ›
October 16
These Ugandan high school students are very lucky to have progressed past primary school testing to senior school. Previously they spent close to $1000 each year to fill their rain tanks with water from a truck so girls can wash, cook and everyone can stay clean. This money is taken from school development funds that could be used for more teachers or other items. When funds were not available to purchase water, students walked 6km roundtrip to a dam shared with cattle or 10km to a lake to pay someone money to get 'cleaner' water. Along the way, girls faced issues of becoming early mothers or students get very sick from the water.
During drilling, we hit our first dry borehole ever. 26 projects into Uganda and it's really something that always has the probability of happening, but it lessens with proper planning which has caused our success to this point. Plan B is a 70,000 liter rainwater harvesting tank that will feed to taps. The teachers are very happy with the determination to help, especially since enrollment has dropped due to drought and no water at the school.
Lwabyata Secondary School students used to travel miles for water…. now they have over 100,000 liters of solar pumped, tapped rainwater. With a strong conservation plan, they can move through the driest times! They have three tap stands for handwashing and ceramic water filters for their classrooms. The latrines are in good shape thanks to dedicated board members and students and they have night security to help protect the project! This school has taken a big step towards getting out of poverty and now students can take full advantage of being in school!
– Submitted by our implementing partner, Drink Local Drink Tap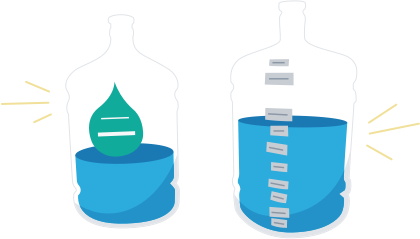 Fundraising Ideas
From a school-wide walk for water to a classroom penny war, here are ten simple ideas to kickstart your H2O for Life project.
View Ideas ›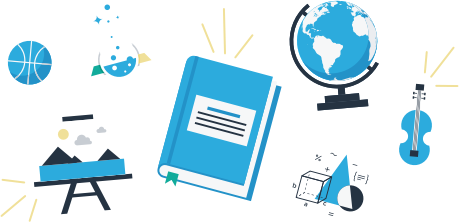 Explore Our Lesson Plans
Whether you're an elementary, middle, or secondary school teacher, we have lesson plans for you.
All of our lesson plans are free.
View Lesson Plans ›
Projects in Need
H2O for Life has many projects available all around the world, but here are 3 that are most in need right now.
VIEW MORE
Agua Escondida Community is located on Lake Atitlan in the Western Highland region of Guatemala. Located on the side of Lake Atitlan with less tourist activity, it does not attract much donor attention despite its many infrastructure needs. In this area, 81% of people live in poverty, limiting access to improved water sources. Moreover, schools in this rural region are underfunded and often forgotten. The school of EORM Padre Gregorio Schaffer is no exception. EORM Padre Gregorio Schaffer is the community's only school, attended by 590 students pre-Kindergarten through high school. Given the school's lack of resources and urgent need for water, sanitation, and hygiene improvements, repairs carried out by parents and community members are unable to support the needs of the students of EORM Padre Gregorio Schaffer.
$0 pledged (0%)
$9,075 total cost
Kalonga Community Day School, in a rural area outside of Lilongwe, Malawi, has over 240 students, but NO water source and poor sanitary facilities, contributing to high instances of water-related diseases. 
$0 pledged (0%)
$5,610 total cost
Kathungu Primary is a public day and boarding School which if found in Makueni County of the Republic of Kenya. This school was started in 1974 with grass thatched classrooms. Today there are 247 boys and 242 girls. The school has 10 streams which are managed by the 16 teachers with leadership from Mr. Richard Musau the head teacher and his deputy Mr. Wambua Mutisya. The school performs very well both academically and in sports.
$0 pledged (0%)
$5,500 total cost