With free lesson plans & easy fundraising tools, H2O for Life offers a service-learning opportunity designed to engage, educate, and inspire youth to help fight the global water crisis.
Learn More ›
March 1
Do you have a fantastic photo that you want to share from your H2O for Life project? We are giving away cash awards for your pictures! Please read the guidelines below. Submit your photos here. See official rules below.
Prizes
First place- $750
Second place- $500
Third place- $250
Contest Rules
Please read these guidelines carefully to ensure your eligibility for the contest.
Teachers, students, and community members may enter.
Photos must feature students and/or community members in action for their H2O for Life service project. (hint: H2O for Life flag, t-shirts, or logo recommended!)
All individuals in photos must be permitted to have their image displayed publicly on H2O for Life materials, including but not limited to our website, publications, and social media outlets.
All photo entries become the property of H2O for Life.
Unlimited entries are allowed per person. However, each Google Form only allows five photos each, so you will need to complete a new form for each set of five photos.
For more details on collecting personal information on the form, please refer to H2O for Life's complete Privacy Policy here.
All entries must be submitted on the Google Form by June 30th, 2018.
For more information, please contact the H2O for Life office at info@h2oforlifeschools.org or (651) 756-7577.
Current Submissions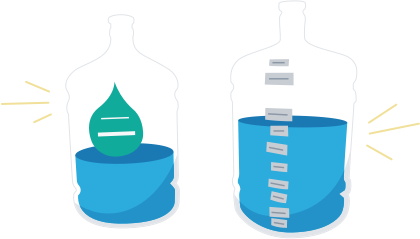 Fundraising Ideas
From a school-wide walk for water to a classroom penny war, here are ten simple ideas to kickstart your H2O for Life project.
View Ideas ›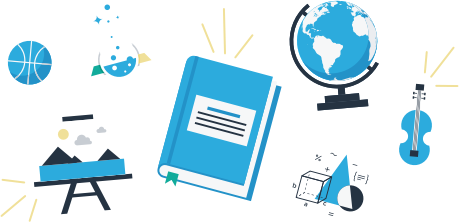 Explore Our Lesson Plans
Whether you're an elementary, middle, or secondary school teacher, we have lesson plans for you.
All of our lesson plans are free.
View Lesson Plans ›
Projects in Need
H2O for Life has many projects available all around the world, but here are 3 that are most in need right now.
VIEW MORE
Kapululuka Primary School is in a rural area outside of Lilongwe, Malawi and currently has NO clean water source. The school has an enrollment of 799 students and only 7 teachers. Surrounding the school is an estimated population of 3,995 people.
$3,544 pledged (63%)
$5,610 total cost
Muririchua Primary School is located in Nyandarua County, Kenya. The climate is classified as semi-arid tropics with two rainy seasons (March-May) and (November-December). The school population is made up of 106 girls, 103 boys and 7 teachers.
$1,430 pledged (15%)
$9,350 total cost
The Aldea Agua Escondida community is located on Lake Atitlan in the Western Highland region of Guatemala. In this area 81% of people live in poverty and 40% live in extreme poverty, some of the highest rates in the country. Schools in this rural region are underfunded and often forgotten, and EORM Padre Gregorio Schaffer is no exception. It is located on the less touristy side of the lake, and therefore has not attracted the attention of many donors to improve the school infrastructure. In the past, the community and parents have come together to make small repairs. 
$760 pledged (13%)
$5,991 total cost