With free lesson plans & easy fundraising tools, H2O for Life offers a service-learning opportunity designed to engage, educate, and inspire youth to help fight the global water crisis.
Learn More ›
Featured Update
Sometimes we feature updates about H2O for Life projects. We also like to showcase students and teachers who are engaging, educating, and inspiring youth to become global citizens.
September 20
Rainwater Collection Tank - Greenland Excel lnfant Day and Boarding Primary School, Uganda. Installed September 12th, 2017.
Check out your impact!


·         You brought clean water to 418 people
·         You eliminated 2.03 miles of walking per day
·         You reduced collection time by 6.92 hours per day
·         You replaced a Protected Spring with a Rainwater Catchment System

BEFORE:
Young school students at Greenland Excel Infant & Primary School filled over 83 jerry cans each day at a protected spring down the road just to have enough water for the 400 pupils each day. Thanks to you, over 6 hours of time and 2 miles of walking have been redeemed for the students at this school. Instead, because of your sponsorship, a rainwater collection system was recently installed right at the school!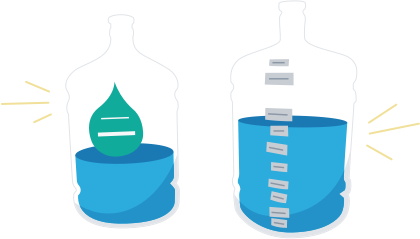 Fundraising Ideas
From a school-wide walk for water to a classroom penny war, here are ten simple ideas to kickstart your H2O for Life project.
View Ideas ›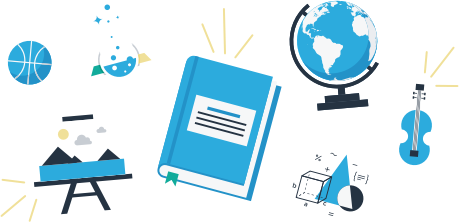 Explore Our Lesson Plans
Whether you're an elementary, middle, or secondary school teacher, we have lesson plans for you.
All of our lesson plans are free.
View Lesson Plans ›
Projects in Need
H2O for Life has many projects available all around the world, but here are 3 projects that are most in need right now.
View all.
Durato Dela is a very rural school located in the hills of Bensa, Ethiopia. Most of the children in this school are sons and daughters of farmers and cattle herders. This school is comprised of 857 girls and 1023 boys, nearly 2000 students.
$0 pledged (0%)
$5,500 total cost
Zappa is in Asaba, located in the terrace of the Niger River. The school has a population of 302 girls, 300 boys and 28 teachers.
$1,500 pledged (45%)
$3,300 total cost
Plans: Rainwater Catchment, VIP Latrines, Hand-Washing Stations and Hygiene/Sanitation Training. Malaha Primary School was established in 1993, starting with a student population of 167. It is sponsored by the Legio Maria Church. It presently has 857 students out of which 439 are boys and 418 are girls. The ECDE (early childhood development) section of the school has a total of 79 students, out of which 38 are girls and 41 are boys. Malaha Primary School employs a total of 29 teachers with another three in the ECDE section. The school's motto is "Sacrifice Breeds Success." Maybe this is what motivates its students to wake up and prepare for school at 6AM! They walk to school with a jerrycan full of water, which is immediately put to use cleaning classrooms. Students then sit in morning study hall for 30 minutes until normal classes at 8AM. After lunch, afternoon classes stretch until 3:45PM when students play games until they're allowed to return home.
$0 pledged (0%)
$5,638 total cost