H2O for Life offers a service-learning opportunity designed to engage, educate and inspire youth to take action to solve the global water crisis by raising awareness and funds to support implementation of water, sanitation and hygiene education projects for global partner schools
Learn More ›
August 7
July may be over, but H2O for Life still has a few schools that we want to recognize for having participated in service-learning and fundraising projects with us for 10 years or more.

Today, we would like to highlight one of our longest participating schools, Abington Senior High School in Pennsylvania, where students have been participating in our program for 11 years!

Students at Abington have raised over $57,000 for partner schools in 10 different countries. Abington has some amazing accomplishments to show from working with H2O for Life. Students have presented at conferences on behalf of H2O for Life, and have also hosted their very own water conferences for students in the Philadelphia area. One student, Emily Crossette, shared the stage with Hillary Clinton at a World Water Day event in Washington DC. The students at Abington are making big waves when it comes to fighting the global water crisis!

Since 2007 Abington Senior High School has supported:
19 different WASH projects
In 10 different countries around the world
Implemented by 11 of our NGO partners
Thank you, Abington Senior High, for 11 years of innovative ideas and dedication to fighting the global water crisis! Your dedication to helping students around the world gain access to clean water, sanitation, and hygiene resources is inspiring!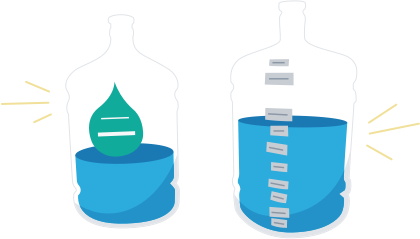 Fundraising Ideas
From a school-wide walk for water to a classroom penny war, here are ten simple ideas to kickstart your H2O for Life project.
View Ideas ›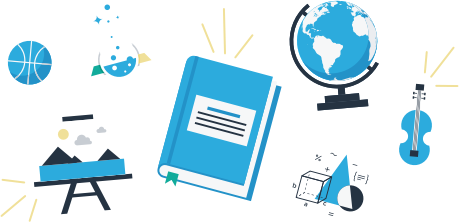 Explore Our Lesson Plans
Whether you're an elementary, middle, or secondary school teacher, we have lesson plans for you.
All of our lesson plans are free.
View Lesson Plans ›
Projects in Need
H2O for Life has many projects available all around the world, but here are 3 that are most in need right now.
VIEW MORE
Escuela Luis Daniel Fonseca is located in the Community of El Canton, in the Municipality of Danli in El Paraiso. The school has piped water, but it's untreated and not safe to drink. There is only one latrine which is in terrible condition and the children have no place to wash their hands.
$0 pledged (0%)
$1,670 total cost
Ebukhayi Primary School was established by community parents in 1998. It was taken over by the government in 2013 when primary education was mandated free. With the additional government funding, the school population grew from 84 students to the 515 students it has today.Students learn mathematics, English, Kiswahili, science, religion, and social studies. There are extracurricular clubs, such as scouting and a young farmers club, that meet each Tuesday afternoon.The students arrive at school at 7 am when they start general cleaning chores. The students also use this time to go to the river that's about one kilometer away. Some also bring water from home in the morning. They use some of this water to clean the classrooms before classes start at 8 am. They break for lunch at 12:40 pm and resume afternoon classes at 2 pm.
$0 pledged (0%)
$5,125 total cost
With a leaking cement rainwater tank as their only source of water on their school premises, the 268 students and staff at Nyakinombe Primary School have no other option than to make the long, daily walk through the bush and along steep hills to collect surface water from a swamp. As this swamp is also regularly visited by farmers and their livestock, the water is severely contaminated and poses a serious, immediate threat to the health and development of the school's young children. We have the opportunity to serve as a catalyst for a brighter educational future for the current and future students at Nyakinombe Primary School by equipping them with a rainwater collection system that will offer free and conveniently located clean water.
$0 pledged (0%)
$1,800 total cost