H2O for Life activates youth to help solve the global water crisis.
Learn More ›
April 20
Pinecrest Academy is a second-year charter school in Northern Nevada. As the students read "A Long Walk to Water", they wanted to incorporate a service-learning project. The 5th-grade students are driving the fundraisers as they learn valuable skills along with the knowledge that they have the power to change the world! Here's a recap of what they have been up to:
MINUTE TO WIN IT: "We participated in a minute to win it spare change challenge. Our 5th graders, made video announcements, hung posters, and counted LOTS of change"

REFLECTION WALL/FLOWER SALE: "We are excited to be working on our second quarter fundraiser.  We have partnered with a local florist to offer gift cards for 12 months of flowers"

BRACELET SALE: "Thank you to everyone who has purchased a Pinecrest bracelet!!! Fifth graders will continue to sell them for a few more weeks.  Bracelets are $1.00"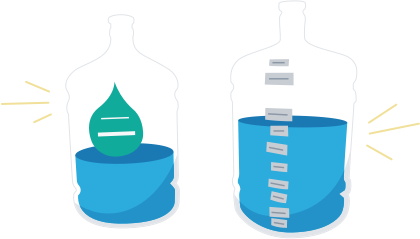 Fundraising Ideas
From a school-wide walk for water to a classroom penny war, here are ten simple ideas to kickstart your H2O for Life project.
View Ideas ›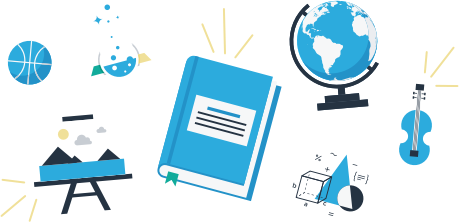 Explore Our Lesson Plans
Whether you're an elementary, middle, or secondary school teacher, we have lesson plans for you.
All of our lesson plans are free.
View Lesson Plans ›
Projects in Need
H2O for Life has many projects available all around the world, but here are 3 that are most in need right now.
VIEW MORE
Kazozi Primary School is located in Nakasongola, Uganda, a dry cattle corridor. There are 500 students and 9 teachers currently at the school on a daily basis.
$0 pledged (0%)
$3,000 total cost
Our implementing partner, DigDeep, identified Appalachia as one of the hot spots in America in which water access remains a critical issue. Communities in parts of rural Appalachia face three key water challenges: lack of household water access, poor water quality, and lack of wastewater services. Appalachia spans 420 counties across 13 states, from southern New York to northern Alabama, and is home to approximately 25 million residents. According to the Economic Innovation Group's Distressed Community Index, McDowell County in West Virginia has the highest level of distress of any county in the United States, with an index value of 100 on a scale of 0 (most prosperous) to 100 (most distressed). One of 55 counties in West Virginia, McDowell County has a primarily rural population of approximately 18,000.
$2,220 pledged (74%)
$3,000 total cost
St. Teresa Emakhwale Primary School was established in 1984 by the community which donated a piece of land after realizing that their children needed access to formal education. The Catholic church then decided to sponsor the school, forming a relationship that continues today. Shortly after opening, however, the school was torched down and all the classes burnt down, forcing it to close. In 1987, the school started up once again but this time, the community came together to ensure it serves the purpose it was established to.The school has been steadily growing and registering good performance since then, attracting a large population of students. Today, the school has a total enrollment of 1,332 students and 33 teachers and staff thanks to the joint efforts of the parents, teachers, and the students themselves.
$2,579 pledged (43%)
$6,000 total cost