With free lesson plans & easy fundraising tools, H2O for Life offers a service-learning opportunity designed to engage, educate, and inspire youth to help fight the global water crisis.
Learn More ›
March 1
Do you have a fantastic photo that you want to share from your H2O for Life project? We are giving away cash awards for your pictures! Please read the guidelines below. Submit your photos here. See official rules below.
Prizes
First place- $750
Second place- $500
Third place- $250
Contest Rules
Please read these guidelines carefully to ensure your eligibility for the contest.
Teachers, students, and community members may enter.
Photos must feature students and/or community members in action for their H2O for Life service project. (hint: H2O for Life flag, t-shirts, or logo recommended!)
All individuals in photos must be permitted to have their image displayed publicly on H2O for Life materials, including but not limited to our website, publications, and social media outlets.
All photo entries become the property of H2O for Life.
Unlimited entries are allowed per person. However, each Google Form only allows five photos each, so you will need to complete a new form for each set of five photos.
For more details on collecting personal information on the form, please refer to H2O for Life's complete Privacy Policy here.
All entries must be submitted on the Google Form by June 30th, 2018.
For more information, please contact the H2O for Life office at info@h2oforlifeschools.org or (651) 756-7577.
Current Submissions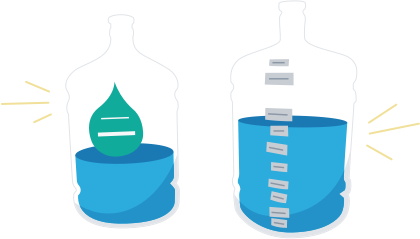 Fundraising Ideas
From a school-wide walk for water to a classroom penny war, here are ten simple ideas to kickstart your H2O for Life project.
View Ideas ›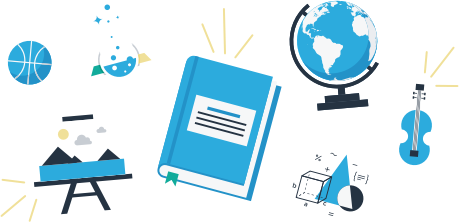 Explore Our Lesson Plans
Whether you're an elementary, middle, or secondary school teacher, we have lesson plans for you.
All of our lesson plans are free.
View Lesson Plans ›
Projects in Need
H2O for Life has many projects available all around the world, but here are 3 that are most in need right now.
VIEW MORE
Police Primary School is located in the eastern part of Kaabong Town Council in the Karamoja Region. In their culture, the people believe in defecating in the open field as it is believed that if women use the latrine, it will stop them from birthing children. This is a very remote part of Uganda and one of the poorest regions in the country. Food is scarce, and during the rainy season, the area floods so badly, it prevents anyone from coming in or out, unless they have a tank or a helicopter. 
$1,727 pledged (48%)
$3,630 total cost
Ecole Nationale de Saintard is a school of 6 classrooms in 2 separate buildings and has 274 students, both boys and girls, grades 1st-6th. The state funded school is located in Arcahaie, a western region of Haiti. Arcahaie, situated about an hour outside of the largest city in Haiti, has a population of about 35,000 people and about half of them are children. 
$300 pledged (20%)
$1,507 total cost
Project Proposal: 8 Hydraid® Filters.  Tanzania is the home of Mt. Kilimanjaro, Mt. Meru, the Ngorongoro Crater and the great migration of wildebeest, zebra, 2 million strong, make a great circuit across the Serengeti National Park to the greener pastures of the Maasai Mara National Reserve in Kenya during July through October.  The schools (e.g. Bethlehem Primary Schools - 150 students and 11 teachers, Kilimani Primary school - 831 students and 21 teachers and Muungano Secondary School - 539 students and 68 teachers) are in the remote villages nestled between Mt. Meru and Mt. Kilimanjaro, where on a clear day you can see the majestic Mt. Kilimanjaro from the schools. Mt. Meru is visible most days, once the clouds have lifted. 
$900 pledged (39%)
$2,288 total cost