H2O for Life activates youth to help solve the global water crisis.
Learn More ›
June 15
Bluff Creek Elementary School 3rd Graders hosted a schoolwide lemonade stand at recess and raised $300. These funds will be used to help build new latrines for students at Malama Primary School in Malawi.
Bluff Creek is a public elementary school in Chanhassen, MN serving students in grades K-5. We are beyond excited for the opportunity to help support schools in need around the world!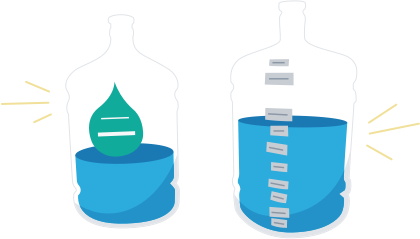 Fundraising Ideas
From a school-wide walk for water to a classroom penny war, here are ten simple ideas to kickstart your H2O for Life project.
View Ideas ›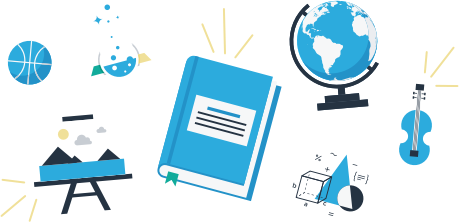 Explore Our Lesson Plans
Whether you're an elementary, middle, or secondary school teacher, we have lesson plans for you.
All of our lesson plans are free.
View Lesson Plans ›
Projects in Need
H2O for Life has many projects available all around the world, but here are 3 that are most in need right now.
VIEW MORE
Our South Sudanese projects are quite unique from our others in the fact that they are not typically built at a school. These projects are built in villages with the plan that a school will form around that well in the future. The reason for this difference from our other projects is that South Sudan in its war-torn state is in desperate need for even the basic infrastructures to begin new communities. These South Sudan projects are not named because they are not typically schools yet at this point in the process. They will simply be a community well.
$400 pledged (8%)
$5,000 total cost
After the pipes at the St. Kizito Nankonge Primary School borehole developed holes, the 400 students and community members who relied on its abundant water supply began to have difficulties when using the handpump. Now that the well has completely broken down, its users have been forced to return to a protected spring that is made dangerous not only by the contamination of its water, but also by the busy road traffic, steep slope, and dense vegetation along the route. By bringing in a crew to repair the broken parts of the St. Kizito Nankonge borehole, upgrading its materials to stainless steel, and working with the community's leaders to train them in how to care for it, we will restore this safe and reliable water source for the 400 students and community members and prevent similar problems from occurring in the future.
$0 pledged (0%)
$1,000 total cost
Ngongwa Primary School is located in Kilolo district, Iringa, Tanzania. The school has an enrollment of 248 students (120 girls/128 boys) and 10 teacher/staff members. As with many villages and schools in Iringa, the lack of safe water for Ngongwa School is a major problem. 
$0 pledged (0%)
$2,600 total cost