H2O for Life offers a service-learning program designed to engage, educate, and inspire youth to become global citizens.
Get Started ›
April 2
Located on the border of Indiana and Kentucky, Lydia Middleton Elementary has the luxury of being near a powerful source of freshwater, the Ohio River.
After an immersive H2O for Life experience, the students of Mrs. Hall's 4th grade class know how important access to clean water is in life. The students researched and wrote papers on schools around the world in need of water.
"My students organized this fundraiser" said Mrs. Hall. Each student donated their hard earned pennies to vote towards which teacher they would like to see be pied in the face. H2O for Life would like to thank the courageous teachers who donated their faces for pie to excite the students! Great idea fourth graders!!
The lucky teacher in the black plastic bag pictured to the left is Mr. Chambers. His bucket received the most pennies during the schools week long penny-war. Thank you for your dedication to helping others in need, Mr. Chambers!
Lydia Middleton Elementary school choose to help H2O for Life with a project in South Sudan. These projects are very critical to the people and communities in war-torn South Sudan. South Sudan projects are focused around bringing a well to a village in hopes that a school will be erected near the well. The well will be a starting point for the community to build upon. In South Sudan, millions of women and children trek for up to eight hours a day to collect water from marshes, ditches, or hand-dug wells where water is often contaminated with parasites and bacteria.
H2O for Life would like to thank all the students at Lydia Middleton that participated in raising $650.04 towards our South Sudan 1 project. H2O for life is 45% funded for this project. If you or your class would like to learn more about all the projects offered by H2O for life please visit, www.h2oforlifeschools.org!
From Mrs. Hall's notes:
Day 1:
Start with the book The Water Princess and drawing inferences to help better understand the book.
Discuss the fact that this book is based on the life of a real girl
Day 2:
Do the activity demonstrating the amount of available water on the planet for drinking
Read a couple different articles from ReadWorks (talk about water being a basic human right and if we have a responsibility to help – if so, how?)
Show the introduction slides from H2O site
Explain that we are going to follow the four steps on slide 10
Day 3:
Research or find articles for students to read on the following topics:
Water-borne illnesses?
Possible solutions? – aquafiers, roof catching systems, rain barrels, wells
Other ideas:
Write a persuasive paper on the best solution?
Do a day of walking three miles before a restroom break? And then walking three miles again?
Create an aquifer in science (H2O for Life lesson plan) – obviously this would go with the science standards
Research and choose county to help? (Could be homework or independent time) and then vote on a project to help?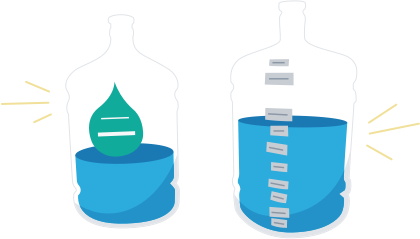 Fundraising Ideas
From a school-wide walk for water to a classroom penny war, here are ten simple ideas to kickstart your H2O for Life project.
View Ideas ›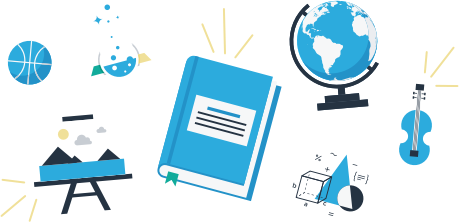 Explore Our Lesson Plans
Whether you're an elementary, middle, or secondary school teacher, we have lesson plans for you.
All of our lesson plans are free.
View Lesson Plans ›
Projects in Need
H2O for Life has many projects available all around the world, but here are 3 that are most in need right now.
VIEW MORE
There are 166 girls, 143 boys and 14 teachers at Githunguchu Primary School in desperate need of a water and sanitation intervention. The climate is classified as semi-arid tropics with two rainy seasons, March-May and November–December.
$600 pledged (6%)
$9,350 total cost
Chiwale Primary School is located in the village of Chiwale in Tete Province, Mozambique, which is in the southeastern part of Africa. Chiwale is on the road to Angonia and is about 30-35 km from the Zobue border. This part of Mozambique is far from any major cities and is very rural, with the primary occupation being subsistence farming.
$4,400 pledged (55%)
$8,019 total cost
Nimo Central School is located in Nimo, Nigeria in Anambra State. The school has 200 girls, 160 boys and 10 teachers. Agriculture plays an important role in their economy; yams, taro, oil palm products, rice, corn (maize), cassava (manioc), and citrus fruits are the principal crops.
$100 pledged (2%)
$4,400 total cost