H2O for Life offers a service-learning program designed to engage, educate, and inspire youth to become global citizens.
Get Started ›
January 29
Discover how White Bear Lake, MN educators have created a small business to help students develop employment skills, social skills, financial literacy and participate in service.
Introducing – Dog Biscuit Bakery
The dogs in White Bear Lake may be wagging their tails more often thanks to a group of students at White Bear Lake High School.  Katy Domschot's 9th and 10th grade students are busy running the Dog Biscuit Bakery. This company makes dog biscuits from scratch, takes orders from local teachers and delivers the treats to the dog owners.
"When I first started this project, it was because I had a few students who were 'average to above average' with their academic knowledge, but they were shut down significantly when it came to work completion. I didn't know how I was going to reach them. The common theme that seemed to lift their heads from the table and get them to smile was talking about pets, and at that time specifically, dogs. From there, the idea of making dog biscuits came alive! The Dog Biscuit Bakery was born — it was a big hit."  (This could be used as a service-learning activity to raise funds for any project and in any classroom or club.)
Domschot saw a problem as an opportunity which turned this challenging situation into a powerful learning experience.
The Process:
There are many steps involved in making dog biscuits. The students are in charge of all aspects of the business, including, creating a budget (here is where H2O for Life grant funds may be used!) gathering supplies and materials, making and rolling the dough, using cookie cutters to cut them in special shapes, and baking the biscuits.
"I like how I get to measure the ingredients together to make the dog biscuit dough. I think it is fun and interesting. I like that I get to talk with other kids while I am working."  –  Dog Biscuit Bakery student
Students as Social Entrepreneurs:
Students create this "small business" from start to finish. Students package the product, count out orders, organize, label, and sort. Finally, they sell and deliver their product to staff members, family and friends in bags decorated by the students themselves. Learning customer service skills is important as well. Students collaborate, learn how to follow a recipe, use the oven, learn about hygiene and keeping themselves clean for work, and communicate within the community. (students could also do the baking at home)
The Dog Biscuit Bakery has grown since it's conception two years ago, and is now in the third year. The students make 105 bags of dog treats five different times in the year. Most often they use a cookie cutter in the shape of a dog bone, but during Autism Awareness month last April, they used more challenging cutters to make the biscuits in the shape of a puzzle piece.
The Benefits:
With funds left over after covering supplies, our students donate to H2O for Life, providing water and sanitation to a partner school in Kenya. They also use some of the profits to take 10th graders to a seminar at the Humane Society to learn more about careers working with animals. A highlight is getting to interact with the dogs, cats, and rabbits at the seminar.
600 dog biscuit bags x $5= $3000 minus the expenses leaves a large donation for H2O for Life.
In addition to gaining skills that can be transferred into future life and job experiences, the teachers have seen many benefits for the students who are part of the Dog Biscuit Bakery. Students are creating friendships, improving social skills with peer and adults, and are more engaged in the school environment.
"I like the project because it isn't school work. I like delivering them to teachers at North Campus and Central."  –  Dog Biscuit Bakery student
Technology is also a component of the Dog Biscuit Bakery. The students collect orders from the community on a Google form and they use the computer to make labels for the biscuits. They also watch "how-to" videos to learn some of the skills, and they love getting pictures from their dog clients enjoying their treats.
Advice:
To teachers who are considering this type of project, Domschot has some simple advice. "I would say- try it! It's fun, everyone can participate and the biscuits are cheap and easy to make — it takes organization and planning, but in the end, it is something that allows students to gain life-time 21st century skills in a school setting."
"I like delivering the dog treats, especially when I get to deliver them to old teachers of mine at my former middle school." -  Dog Biscuit Bakery student
Apply for an H2O for Life mini-grant to start YOUR service-learning activity in your classroom!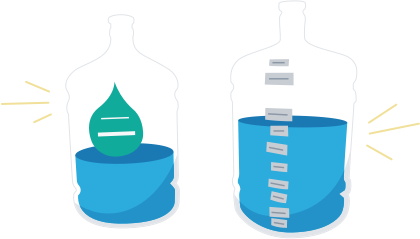 Fundraising Ideas
From a school-wide walk for water to a classroom penny war, here are ten simple ideas to kickstart your H2O for Life project.
View Ideas ›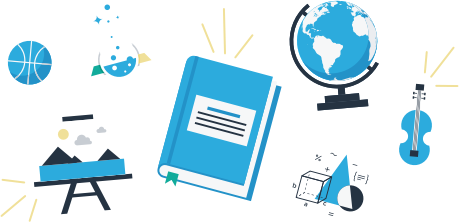 Explore Our Lesson Plans
Whether you're an elementary, middle, or secondary school teacher, we have lesson plans for you.
All of our lesson plans are free.
View Lesson Plans ›
Projects in Need
H2O for Life has many projects available all around the world, but here are 3 that are most in need right now.
VIEW MORE
Founded in 1970, St. Michael's Association for Special Education (SMASE) is the only school located on the Navajo Reservation dedicated to the care and education of children (ages 6 to 22) and adults (22+) with moderate to severe disabilities. Together, the education and DTA program provide services to roughly 50 students and clients. Math, reading and science are taught, along with horticulture and Diné Culture. Clients also have access to physical therapy, speech pathology and occupational therapy in their daily lessons. A strong emphasis is placed on functional and daily living tasks, which integrate our clients into the community through frequent outings and events.
$1,000 pledged (21%)
$4,673 total cost
Boro Primary School is in the very rural villages of Kokosa, Bensa, Ethiopia. There are currently 881 students attending this school.
$0 pledged (0%)
$7,150 total cost
Nimo Central School is located in Nimo, Nigeria in Anambra State. The school has 200 girls, 160 boys and 10 teachers. Agriculture plays an important role in their economy; yams, taro, oil palm products, rice, corn (maize), cassava (manioc), and citrus fruits are the principal crops.
$0 pledged (0%)
$4,400 total cost