H2O for Life offers a service-learning program designed to engage, educate, and inspire youth to become global citizens.
Get Started ›
December 19, 2018
There is a new rainwater catchment system at Sabane Primary School! Students have a source of safe, clean water thanks to your support. Handwashing stations were installed so that students can clean up after using their new latrines, and students and staff have received training in sanitation and hygiene.
Thank you to Varsity Lakes Middle School in Lehigh Acres, FL for supporting this project!
New Knowledge
The school suggested that instead of trying to find a time for the hygiene and sanitation training during the busy academic year, we should wait until December break to gather. We were a bit nervous that students wouldn't actually come back to school to attend, but that wasn't the case at all! Some 35 students were waiting for us when we arrived. We were happy to all still fit in a classroom because of the scorching heat outside. The school needed to be equipped with knowledge on how to improve standards of hygiene and to ensure that the sanitation facilities given to them are well-maintained for years to come. Some of the topics we covered included water pollution and treatment methods, handwashing, dental hygiene, operations and maintenance of the facilities, group dynamics, and leadership and governance. Students really got excited about the leadership training. We taught them about the importance of sharing the information they learned with their peers and their families. Each one of these students has the ability to be a leader when it comes to living a healthy life. The students formed a health club that will promote good hygiene at school and voted to elect leaders. This was an interesting event because there were two siblings who went head to head on becoming the leader of the health club!"Not until today had I known that toothpaste should be used in such minimal quantities. I now know what to do and I will pitch the idea to my siblings and parents," said 15-year-old Mildred.

Handwashing Stations
Pupils can now enjoy washing their hands with soap thanks to the two handwashing stations that were delivered to their school. These new handwashing opportunities will help reduce cases of hygiene-related illness. The training on hygiene has motivated these students to share what they've learned with their peers at school and families at home.

VIP Latrines
This project funded the installation of six new ventilated improved pit latrines. These were all given to the female students since they had the greatest need. All of these new latrines have cement floors that are easy to use and clean. And with a rainwater catchment tank, there should be enough water to keep them clean all the time.

Rainwater Catchment Tank
Construction for this 50,000-liter rainwater catchment tank was successful! It was amazing that everything came together for this project. It had been a huge struggle for the school and parents to gather the sand, stone, and water we needed to supplement our own materials. But the materials were finally delivered and our artisans could get to work! This made the ground-breaking ceremony very special. It brought together the area chief and sub-chief, church representatives, the school board, and 11 of our own staff. Speeches and prayers were held there as various people shoveled the first heaps of dirt away for the tank's foundation.
The Process: Our staff and the school administration started by looking around the school to determine the best location for their new rainwater catchment tank. This needed to be the best site with good, clean roofing to catch the rainwater. Then, we cleared the site: excavating the soil within the required measurements to make level ground for the tank foundation. The foundation was cast by laying stones on level ground and then reinforcing it using steel, concrete and waterproof cement. Both the drawing pipe as well as the washout pipe were affixed as the foundation was lain. The wall was built with ferro-cement techniques through six layers. The inner wall was plastered while rough casting was done on the outer part. The catchment area was dug, plastered, and a staircase installed so students can easily get water from the tap. Dome construction could begin after the superstructure had been given enough time to settle. The manhole cover was fitted, inlet pipes were connected to the roof gutters, inlet screens, ventilation pipes (breathers) and overflow pipes were all done to standard. Once finished, the tank was given three weeks to undergo complete curing before it was cleaned and handed over to Sabane Primary School, though we will continue to offer them unmatchable support as a part of our monitoring and maintenance program.
"This tank is big! If it so happens that it rains and the tank gets filled with water, we may be able to go for months without having to do trips to the spring or the river to get water," said Phyllis Khavai, the school cook.
"Thank you for the great works you have done here. We are glad that we received such good Christmas gifts."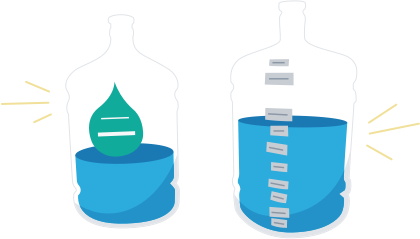 Fundraising Ideas
From a school-wide walk for water to a classroom penny war, here are ten simple ideas to kickstart your H2O for Life project.
View Ideas ›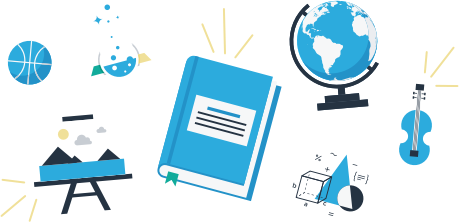 Explore Our Lesson Plans
Whether you're an elementary, middle, or secondary school teacher, we have lesson plans for you.
All of our lesson plans are free.
View Lesson Plans ›
Projects in Need
H2O for Life has many projects available all around the world, but here are 3 that are most in need right now.
VIEW MORE
Boro Primary School is in the very rural villages of Kokosa, Bensa, Ethiopia. There are currently 881 students attending this school.
$0 pledged (0%)
$7,150 total cost
Nimo Central School is located in Nimo, Nigeria in Anambra State. The school has 200 girls, 160 boys and 10 teachers. Agriculture plays an important role in their economy; yams, taro, oil palm products, rice, corn (maize), cassava (manioc), and citrus fruits are the principal crops.
$0 pledged (0%)
$4,400 total cost
Malama Primary School, in a rural area outside of Lilongwe, Malawi, has over 1,000 students, but only a few, temporary pit latrines in very poor sanitary condition, and no hand washing facilities, contributing to high instances of water-related diseases. Many of the students use the restroom in the bush.  
$3,840 pledged (68%)
$5,610 total cost