H2O for Life offers a service-learning program designed to engage, educate, and inspire youth to become global citizens.
Get Started ›
July 16
We're Sydney Peterson and Isabel Birkeland and we're sophomores at the University of Minnesota. We have long been inspired by H2O for Life who work to activate youth around the U.S. to help fight the global water crisis.
We heard about H2O for Life five years ago when we were babysitting. The kids were telling us about the "Walk for Water" that they participated in at Matoska Elementary. They explained that there are 844 million people who lack access to clean water. 3.4 million people die as a result of water related diseases, making it the leading cause of death around the world. And, 2.3 billion people lack access to sanitation such as latrines and hand-washing stations.
It was so shocking to us that children, especially girls, were forced to leave school in order to walk miles for a source of water, many times contaminated.
We decided then and there that we wanted to be a part of the solution. We wanted to support schools that lack access to clean drinkable water. This is where we got our idea to create a local community Walk for Water. Our walk is currently in its 4th year and has raised over $12,000. We have supported schools in Uganda, Cambodia, and Nigeria.
Since we headed off to college, we wanted to keep the walk alive in the community, so we decided to pass it down to two young philanthropists, Ivory Drush and Lucy Gidinger. This year Lucy and Ivory continued the tradition with the goal of $2,000 for the Malama Primary School in Malawi and Nimo Primary School in Nigeria.
On July 10th, they exceeded their goal and successfully raised $3,880. Their Walk for Water at West Park in White Bear Lake, MN had over 50 participants. Refreshments, cupcakes, and a sparkler celebration were enjoyed in good fun for a great cause.
Thank you for all who support helping children around the world who lack access to a sustainable source of clean water. And a special thank you to the H2O for Life and their wonderful staff for their kindness in encouraging us to help make a difference.
– Submitted by Sydney Peterson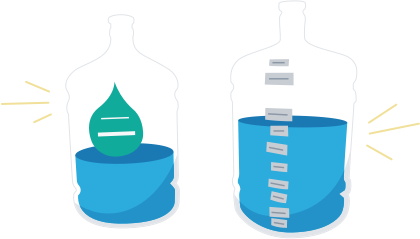 Fundraising Ideas
From a school-wide walk for water to a classroom penny war, here are ten simple ideas to kickstart your H2O for Life project.
View Ideas ›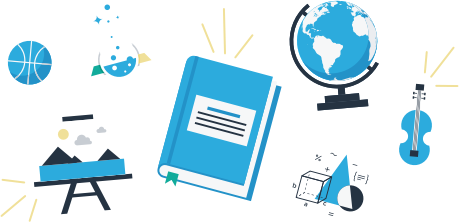 Explore Our Lesson Plans
Whether you're an elementary, middle, or secondary school teacher, we have lesson plans for you.
All of our lesson plans are free.
View Lesson Plans ›
Projects in Need
H2O for Life has many projects available all around the world, but here are 3 that are most in need right now.
VIEW MORE
Oguola College Secondary has a student population of 321 girls, 389 boys and 13 teachers/staff. The school desperately needs implementation of a clean water source, rehabilitated latrines and a hygiene training program. 
$0 pledged (0%)
$4,400 total cost
Friends Primary School Givogi was established in 2009 by a church sponsor that donated the land. It started with just a preschool class and has slowly grown over the past years to now have 326 students from preschool to standard eight. But the growth has been slow because of high poverty levels in this area.English, Kiswahili, mathematics, science, social studies and religious studies are the subjects taught here.There are four incomplete classrooms and two semi-permanent (mud) classrooms that are not in good shape. Standard six and seven children have their lessons in the same classroom, separated only by papyrus reeds. A circular grass-thatched temporary gazebo structure has been built to serve as the staffroom for the teachers.
$0 pledged (0%)
$5,638 total cost
Kalonga Secondary School in rural Malawi with an enrollment of 227 students and only 8 teachers. 
$100 pledged (2%)
$6,600 total cost