With free lesson plans & easy fundraising tools, H2O for Life offers a service-learning opportunity designed to engage, educate, and inspire youth to help fight the global water crisis.
Learn More ›
February 14
What does a classroom that is engaged look like? Sound like? Feel like? Walking into this Bluff Creek Classroom engagement is tangible; visitors can see it, hear it, and feel it. Fourth and Fifth graders work fervently to complete their task for the day; there is a thoughtful hustle in their step and passion in their voices. Students are researching, designing, collaborating, and questioning. Funny thing is, these kids don't see this as work, they see it as a "Passion Project". They are striving towards a purposeful end goal. At Bluff Creek Elementary kiddos are planning a Walk for Water that will  bring 5 toilets and a new borehole well to a community of students, just like them, at the Owina Primary School. 
Each student takes on a task that interests them-
Students design a Google website to advertise their Walk for Water to the community.
Students recognize the importance to inform their peers about the community they are working with. What is life like at the Owina Primary School?
Students brainstorm and discuss how they can teach their community about the Global Water Crisis? Why should it matter to them?
These fourth and fifth graders at Bluff Creek Elementary are changing the world as they plan their community Walk for Water!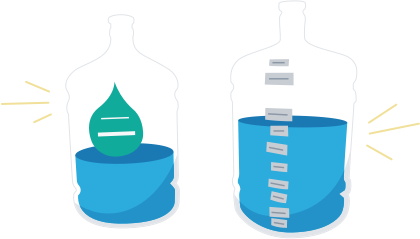 Fundraising Ideas
From a school-wide walk for water to a classroom penny war, here are ten simple ideas to kickstart your H2O for Life project.
View Ideas ›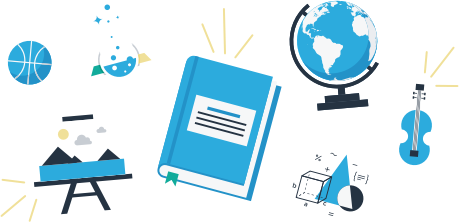 Explore Our Lesson Plans
Whether you're an elementary, middle, or secondary school teacher, we have lesson plans for you.
All of our lesson plans are free.
View Lesson Plans ›
Projects in Need
H2O for Life has many projects available all around the world, but here are 3 that are most in need right now.
VIEW MORE
Project Proposal: New Latrines and New Hand Washing Stations.Nicaragua is the second poorest country in the Western hemisphere. In a country where 37% of rural people have no safe drinking water (UNICEF) and 47% of the forest cover has disappeared over the last 50 years (UN Food and Agriculture Organization), these water, sanitation, and reforestation programs are a critical way to improve the living standards of the rural poor while conserving environmental resources. We work in remote rural villages that lack access to most basic services and are too small to receive assistance from other organizations. In general, communities are formed of subsistence farmers or day laborers who live in extreme poverty, surviving on $35-70/month.
$0 pledged (0%)
$2,860 total cost
Kathungu Primary is a public day and boarding School which if found in Makueni County of the Republic of Kenya. This school was started in 1974 with grass thatched classrooms. Today there are 247 boys and 242 girls. The school has 10 streams which are managed by the 16 teachers with leadership from Mr. Richard Musau the head teacher and his deputy Mr. Wambua Mutisya. The school performs very well both academically and in sports.
$0 pledged (0%)
$5,500 total cost
Kapululuka Primary School is in a rural area outside of Lilongwe, Malawi and currently has NO clean water source. The school has an enrollment of 799 students and only 7 teachers. Surrounding the school is an estimated population of 3,995 people.
$814 pledged (15%)
$5,610 total cost