H2O for Life offers a service-learning program designed to engage, educate, and inspire youth to become global citizens.
Get Started ›
September 25
Sisters4Water, Ella and Mabel, were the keynote speakers at H2O for Life's annual Water Ball on Saturday in beautiful Minneapolis, Minnesota. This year's theme was "The Stories We Tell." The girls designed a dynamite slide show and gave a keynote speech celebrating their nine years of water activism, philanthropy, and potholder weaving. They received a rousing standing ovation from the 400 attendees and sold out of the seventy potholders that they made for the event.
It was an unforgettable night. The entire H2O for Life team is incredibly inspiring. The girls can't stop talking about their next goal: traveling to Nicaragua or Kenya to help in the construction of the water projects they fund.
We thank you for being an essential part of their story and for championing their global citizenship.
Love and gratitude,
Kate & Ciaran
#Sisters4Water
– Submitted by Kate Wilson (mom to Ella and Mabel)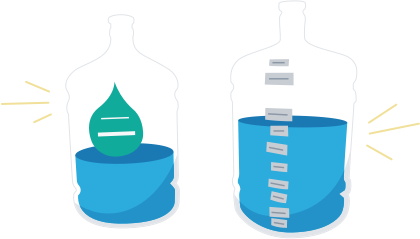 Fundraising Ideas
From a school-wide walk for water to a classroom penny war, here are ten simple ideas to kickstart your H2O for Life project.
View Ideas ›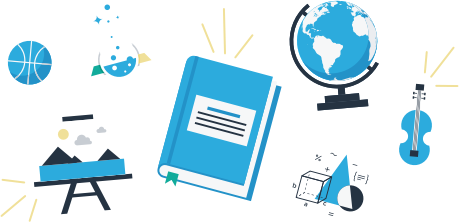 Explore Our Lesson Plans
Whether you're an elementary, middle, or secondary school teacher, we have lesson plans for you.
All of our lesson plans are free.
View Lesson Plans ›
Projects in Need
H2O for Life has many projects available all around the world, but here are 3 that are most in need right now.
VIEW MORE
Kalonga Community Day School, in a rural area outside of Lilongwe, Malawi, has over 240 students, but NO water source and poor sanitary facilities, contributing to high instances of water-related diseases. 
$0 pledged (0%)
$5,610 total cost
The Aldea Agua Escondida community is located on Lake Atitlan in the Western Highland region of Guatemala. In this area 81% of people live in poverty and 40% live in extreme poverty, some of the highest rates in the country. Schools in this rural region are underfunded and often forgotten, and EORM Padre Gregorio Schaffer is no exception. It is located on the less touristy side of the lake, and therefore has not attracted the attention of many donors to improve the school infrastructure. In the past, the community and parents have come together to make small repairs.
$0 pledged (0%)
$9,075 total cost
Kathungu Primary is a public day and boarding School which if found in Makueni County of the Republic of Kenya. This school was started in 1974 with grass thatched classrooms. Today there are 247 boys and 242 girls. The school has 10 streams which are managed by the 16 teachers with leadership from Mr. Richard Musau the head teacher and his deputy Mr. Wambua Mutisya. The school performs very well both academically and in sports.
$0 pledged (0%)
$5,500 total cost