H2O for Life offers a service-learning opportunity designed to engage, educate and inspire youth to take action to solve the global water crisis by raising awareness and funds to support implementation of water, sanitation and hygiene education projects for global partner schools
Learn More ›
April 12
In honor of Earth Day on April 22nd, H2O for Life has teamed up with Waterboys to bring you the 2021 Virtual Walk for Water! We hope to raise $10,000 to support water, sanitation, and hygiene education projects around the world, and we're inviting you to join us by creating your own fundraiser as part of the effort!
In the weeks leading up to Earth Day, we're talking to staff members from both organizations about the global water crisis and what makes this issue so important. Today we spoke with Ron Lattin from H2O for Life.
For over 20 years, Ron has been a nonprofit and public affairs leader working with organizations, people and causes that promote corporate social responsibility, better government, cleaner political campaigns, and more effective nonprofits. Ron has spent the bulk of his career creating and implementing development efforts for nonprofit organizations and centrist public affairs campaigns.
If you'd like to join Ron and others for the 2021 Virtual Walk for Water, create your own personal fundraising page here and start raising funds to support WASH projects in honor of Earth Day.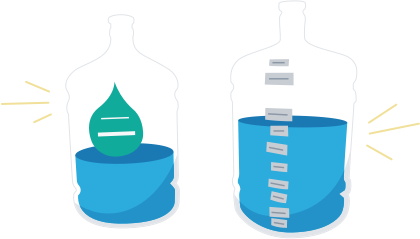 Fundraising Ideas
From a school-wide walk for water to a classroom penny war, here are ten simple ideas to kickstart your H2O for Life project.
View Ideas ›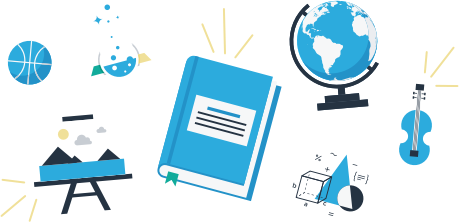 Explore Our Lesson Plans
Whether you're an elementary, middle, or secondary school teacher, we have lesson plans for you.
All of our lesson plans are free.
View Lesson Plans ›
Projects in Need
H2O for Life has many projects available all around the world, but here are 3 that are most in need right now.
VIEW MORE
Mbaale Primary School is in desperate need of clean water and sanitation. Students and teachers (460+ people) do not have any safe latrines (toilets) to 'relieve' themselves. This forces children to go to the bush or, to not come to school at all. A very passionate headteacher, along with parents, have tried to construct a temporary latrine, but it is collapsing and very dangerous. This is an urgent safety and health concern and the school will be shut down soon if a solution is not found.  
$100 pledged (2%)
$6,500 total cost
Ebukhayi Primary School was established by community parents in 1998. It was taken over by the government in 2013 when primary education was mandated free. With the additional government funding, the school population grew from 84 students to the 515 students it has today.Students learn mathematics, English, Kiswahili, science, religion, and social studies. There are extracurricular clubs, such as scouting and a young farmers club, that meet each Tuesday afternoon.The students arrive at school at 7 am when they start general cleaning chores. The students also use this time to go to the river that's about one kilometer away. Some also bring water from home in the morning. They use some of this water to clean the classrooms before classes start at 8 am. They break for lunch at 12:40 pm and resume afternoon classes at 2 pm.
$3,100 pledged (60%)
$5,125 total cost
Mawambala Primary School is a government school located in Kilolo district, which currently has 859 students (437 girls/422 boys) enrolled along with 14 teachers/staff members. Mawambala is one of many schools in the area which faces issues due to limited access to water. 
$500 pledged (19%)
$2,600 total cost