H2O for Life offers a service-learning program designed to engage, educate, and inspire youth to become global citizens.
Get Started ›
November 8
Ebukanga Secondary School in Kenya now has a new source of safe, clean water thanks to your generous donation. A new rainwater catchment system has been built, and there are now six new latrines being used. Two hand-washing stations have been installed, and students have received training in sanitation and hygiene. Just imagine the difference these resources will make in the lives of these children!
The report below from our partner gives the latest details of the project.
Project Result: New Knowledge:
Hygiene and sanitation training was organized with the help of school administration. They chose students from each grade, teachers, and parents to invite. The teachers and student leaders will form a CTC (child to child) health club that's in charge of promoting health on campus and maintaining the new facilities. 16 participants ended up meeting us in the school dining hall for our sessions.

We taught an entire lesson on management and maintenance of the new tank and latrine facilities. Regular checking and cleaning of the gutter system is a must! It's also important to treat the water while it is still in the tank. We also covered topics including but not limited to:
– Water pollution and water treatment
– Personal and environmental hygiene
– Group dynamics, leadership, and governance
– Forming an effective CTC (child to child) club
– Hand-washing
Demonstrations were used for hand-washing, tooth-brushing, solar disinfection, and many other topics. We facilitated group discussions and presentations, and students took part in role-plays. The students also received handouts which will help them teach hygiene and sanitation to their peers.
The CTC club will include both students and teachers who want to take responsibility for spreading the message of good health and hygiene among their peers. They will also be responsible for managing hand-washing stations, cleaning latrines, and keeping the school environment tidy. A water user committee has also been formed by parents and school administration, which will be responsible for overseeing and maintaining the new facilities.
17-year-old Faith Khamonyi is the chair of the new CTC club. She said, "I am very happy today because the workshop has helped me understand some of the life issues affecting us in mixed secondary school. When you shared something on personal hygiene, it really cleared the air on what should one do as safety measures against myths on cervical and breast cancers. The health message we have learned today is helpful to use both in school and at home."
Project Result: VIP Latrines:
This project funded the installation of six new VIP (ventilated improved pit) latrines. These latrines are easy to use and easy to clean. And with a rainwater catchment tank, there should be enough water to keep them clean all the time!


Project Result: Hand-Washing Stations:
The two hand-washing stations were delivered to school and handed over to the CTC club. These have been placed outside of the boys' and girls' latrines to encourage hand-washing after latrine use. CTC club members will teach other students how to properly wash their hands at these stations and will make sure there is always soap or ash available. Now the school has the stations they need, and they have the water to fill them!


Project Result: Rainwater Catchment Tank:
Construction for this 50,000-liter rainwater catchment tank was successful! Parents, staff, and students helped our artisans gather everything needed for construction. All the while, women cooked meals for the artisans, and the school provided accommodations for the artisans during their work. Some local men even helped our artisans with their manual labor.
The process began with our staff and school administration moving around the school compound to try and determine the best location for a new rainwater catchment tank. This needed to be the best site with good, clean roofing to catch the rainwater.
Rainwater tank construction began with clearance of the site: excavating the soil within the required measurements to make level ground for the tank foundation. The foundation was cast by laying hardcore on a level ground and then reinforcing it using steel, concrete and waterproof cement.
As the foundation was being lain, both the drawing pipe as well as the washout pipe were affixed. The wall was built with ferro-cement techniques through six layers. The inner wall was plastered while rough casting was done on the outer part.
After the superstructure had been given enough time to settle, the dome construction followed. The manhole cover was fitted, inlet pipes were connected to the roof gutters, inlet screens, ventilation pipes (breathers) and overflow pipes were all done to standards.
Finally, the catchment area was dug, plastered, and a staircase installed. Drainage was set up there, and then the tank was allowed three to four weeks to undergo complete curing before it was cleaned and handed over to Ebukanga Secondary School. It already has some water in it!
Achila Media, the school cook, was there to celebrate the tank's completion. She said, "Am so happy because this water tank will make food preparation done on time and our students will have much time to concentrate on their academics. The tank will also save the school much money because the administration used to spend quite a lot paying people to bring water for us to use at school. Besides, we will be able to manage the water quality by doing tank treatment, unlike buying water which we could not even tell their sources." Saved time, saved money, and better health. We are so excited to see these results come to fruition as the students and staff enjoy clean water!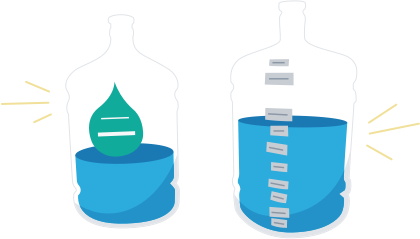 Fundraising Ideas
From a school-wide walk for water to a classroom penny war, here are ten simple ideas to kickstart your H2O for Life project.
View Ideas ›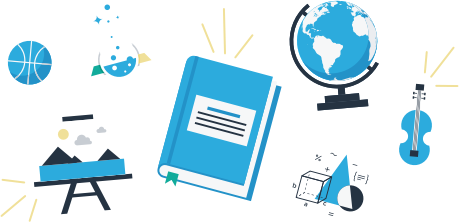 Explore Our Lesson Plans
Whether you're an elementary, middle, or secondary school teacher, we have lesson plans for you.
All of our lesson plans are free.
View Lesson Plans ›
Projects in Need
H2O for Life has many projects available all around the world, but here are 3 that are most in need right now.
VIEW MORE
Malama Primary School, in a rural area outside of Lilongwe, Malawi, has over 1,000 students, but only a few, temporary pit latrines in very poor sanitary condition, and no hand washing facilities, contributing to high instances of water-related diseases. Many of the students use the restroom in the bush.  
$2,000 pledged (36%)
$5,610 total cost
Agua Escondida Community is located on Lake Atitlan in the Western Highland region of Guatemala. Located on the side of Lake Atitlan with less tourist activity, it does not attract much donor attention despite its many infrastructure needs. In this area, 81% of people live in poverty, limiting access to improved water sources. Moreover, schools in this rural region are underfunded and often forgotten. The school of EORM Padre Gregorio Schaffer is no exception. EORM Padre Gregorio Schaffer is the community's only school, attended by 590 students pre-Kindergarten through high school. Given the school's lack of resources and urgent need for water, sanitation, and hygiene improvements, repairs carried out by parents and community members are unable to support the needs of the students of EORM Padre Gregorio Schaffer.
$0 pledged (0%)
$9,075 total cost
Kathungu Primary is a public day and boarding School which if found in Makueni County of the Republic of Kenya. This school was started in 1974 with grass thatched classrooms. Today there are 247 boys and 242 girls. The school has 10 streams which are managed by the 16 teachers with leadership from Mr. Richard Musau the head teacher and his deputy Mr. Wambua Mutisya. The school performs very well both academically and in sports.
$0 pledged (0%)
$5,500 total cost