With free lesson plans & easy fundraising tools, H2O for Life offers a service-learning opportunity designed to engage, educate, and inspire youth to help fight the global water crisis.
Learn More ›
Featured Update
Sometimes we feature updates about H2O for Life projects. We also like to showcase students and teachers who are engaging, educating, and inspiring youth to become global citizens.
August 18
Dear friends and family,

Thank you all for coming out to our sale on August 4 and for placing orders from afar!! It was a brilliant afternoon of love, lemonade spritzers, pecan brownies, and potholders! We raised $534 and are halfway to our goal!!
 
Your support means the world to us. 

Sisters4Water,
Ella & Mabel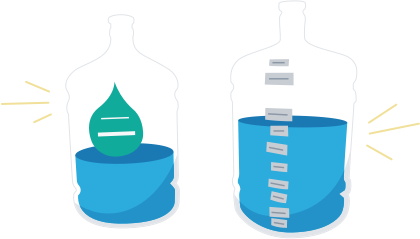 Fundraising Ideas
From a school-wide walk for water to a classroom penny war, here are ten simple ideas to kickstart your H2O for Life project.
View Ideas ›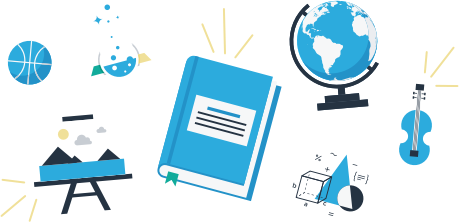 Explore Our Lesson Plans
Whether you're an elementary, middle, or secondary school teacher, we have lesson plans for you.
All of our lesson plans are free.
View Lesson Plans ›
Projects in Need
H2O for Life has many projects available all around the world, but here are 3 projects that are most in need right now.
View all.
St. Luke's Primary School is located in The Nembe Kingdom, Bayelsa State, Nigeria. The school provides education to 320 girls, 502 Boys and 12 teachers.
$0 pledged (0%)
$3,300 total cost
Plans: Rainwater Catchment, VIP Latrines, Hand-Washing Stations and Hygiene/Sanitation Training. Malaha Primary School was established in 1993, starting with a student population of 167. It is sponsored by the Legio Maria Church. It presently has 857 students out of which 439 are boys and 418 are girls. The ECDE (early childhood development) section of the school has a total of 79 students, out of which 38 are girls and 41 are boys. Malaha Primary School employs a total of 29 teachers with another three in the ECDE section. The school's motto is "Sacrifice Breeds Success." Maybe this is what motivates its students to wake up and prepare for school at 6AM! They walk to school with a jerrycan full of water, which is immediately put to use cleaning classrooms. Students then sit in morning study hall for 30 minutes until normal classes at 8AM. After lunch, afternoon classes stretch until 3:45PM when students play games until they're allowed to return home.
$0 pledged (0%)
$5,638 total cost
The program is committed towards the well being of the rural community, particularly marginalized, children, women & elderly. The philosophy, in which focuses on holistic development of villages through water, education and health amenities. Keeping this vision of organization in view, the objectives of the project are: - Create awareness of health & sanitation practices among the community, especially children - To enhance water availability in the school through physical interventions - Improve the health status of the children - To improve the school ambience leading to better education
$0 pledged (0%)
$4,430 total cost