H2O for Life offers a service-learning program designed to engage, educate, and inspire youth to become global citizens.
Get Started ›
January 15
The 6th grade class at Jackson Middle School focused their first trimester on the idea that water is a global commodity and that all people deserve to have access to clean water. As part of this trimester theme, H2O for Life went to visit Jackson in early November to talk with them about the Global Water Crisis. We presented information about different places that are facing water scarcity, what groups like the UN are doing to solve these issues and encouraged the students to take action!
After reading the book "A Long Walk to Water," they decided to take action by raising funds for a school in South Sudan. They didn't know it at the time, but they were actually helping Salva Dut, the main character from the book they had just read and the founder of our implementing partner Water for South Sudan!
Their goal was to raise $1,500 by holding a Penny War between their classrooms. What they ended up raising was $2,793.18! These 6th graders were able to raise over $1,200 more than their goal! Since 2015, Jackson Middle School has raised over $10,000 for school water projects. We are incredibly grateful for and moved by these students. The 6th graders at Jackson are truly making a difference in their global community!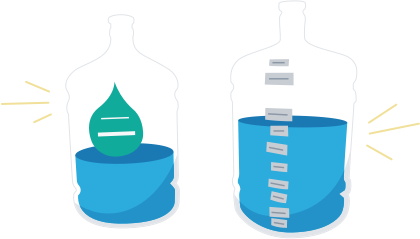 Fundraising Ideas
From a school-wide walk for water to a classroom penny war, here are ten simple ideas to kickstart your H2O for Life project.
View Ideas ›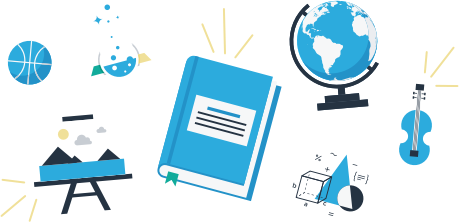 Explore Our Lesson Plans
Whether you're an elementary, middle, or secondary school teacher, we have lesson plans for you.
All of our lesson plans are free.
View Lesson Plans ›
Projects in Need
H2O for Life has many projects available all around the world, but here are 3 that are most in need right now.
VIEW MORE
Life at Klis Primary: Srey's StorySrey Pech is kind, obedient with her parents, teachers, and other adults, and at nine years old, she is the oldest of her two younger siblings. Srey has a beautiful smile and dreams of being a teacher one day. At Klis Primary, where Srey attends and is in fifth grade, there is no safe water on campus, no place to wash hands, and only one toilet for all 200 students. "I want to be a teacher," Srey said. "But, I cannot focus well on studies because there is no water."
$0 pledged (0%)
$2,750 total cost
El Tablazo is a remote community located 60 km from the town of Trojes in southeast Honduras. José León Morena lives with his wife, Dolores Figueroa, and their nine children and grandchildren in the community of El Tablazo. The family currently uses a water source that another member of the community lends to them. Water sources are abundant in the community of El Tablazo. However, a few years ago, a water quality analysis was conducted, and the results were very worrying. The analysis showed the water is highly contaminated. This helped explain why members of the community have suffered from hepatitis; some have even died from it. Knowing that his whole family, and, indeed, the whole community of Tablazo, only has access to contaminated water, José Morena shares, "We are really grateful to soon benefit from this project which will provide water filters and training so that we will finally be able to safely drink water."El Tablazo is small community located in the Trojes region of Honduras. There are 23 families, with 108 residents in total. This community is located about an hour from the Coco River (previously called the Segovia River), which divides Honduras from Nicaragua. The river is mostly used to transport commercial goods from La Mosquitía, Honduras to Nicaragua, but is also used for recreation during the summer. 
$0 pledged (0%)
$1,540 total cost
Oguola College Secondary has a student population of 321 girls, 389 boys and 13 teachers/staff. The school desperately needs implementation of a clean water source, rehabilitated latrines and a hygiene training program. 
$2,000 pledged (45%)
$4,400 total cost