H2O for Life activates youth to help solve the global water crisis.
Learn More ›
June 21
The Student Council at Washington Elementary in Ely, MN sponsored their school's walk for water this year — and all the elementary students participated!
Student Council members also gave presentations about water access and collected donations for Kipsigor Primary School in Kenya. Way to go, students!
"Key Club, from the High School, joined us as well. Student Council members shared a presentation with classrooms to teach students about the issues some school children have because of a lack of access to clean water. Classrooms then collected donations before and after the walk.  Students were challenged to give up a treat and instead donate to the Walk for Water.  They were giving from the heart."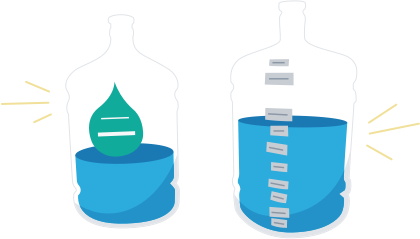 Fundraising Ideas
From a school-wide walk for water to a classroom penny war, here are ten simple ideas to kickstart your H2O for Life project.
View Ideas ›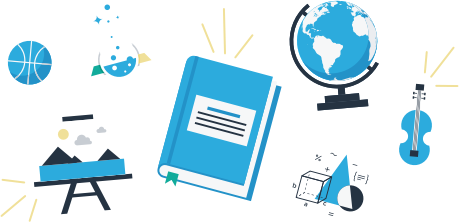 Explore Our Lesson Plans
Whether you're an elementary, middle, or secondary school teacher, we have lesson plans for you.
All of our lesson plans are free.
View Lesson Plans ›
Projects in Need
H2O for Life has many projects available all around the world, but here are 3 that are most in need right now.
VIEW MORE
Khuluvi Primary School is located in Zomba District, Malawi. It has 19 classrooms and 14 teachers for a large enrollment of 1,487 students. Students walk to school from as far as 5km distance. The school was established by the Church of Central African Presbyterian, Blantyre Synod in 1973. 
$0 pledged (0%)
$7,000 total cost
Muggaga Secondary School is located in Mpigi, Uganda, along the shores of Lake Victoria. There are 447+ teens plus teachers and staff in need of safe toilets, bathing areas and handwashing.
$0 pledged (0%)
$10,000 total cost
Mlandege Primary School is a government school found in the Mseke sub-village of Mlandege village in the Iringa Rural district. The school has a total number of 285 students from nursery to standard seven. Among them 140 students are girls, and 145 are boys. The school has a total number of 10 Teachers/staff members. As with many villages and schools in Iringa, the lack of safe water for Mlandege School is a major problem. The students currently waste a lot of time fetching water for domestic uses, including drinking, cleaning, and cooking.
$0 pledged (0%)
$2,600 total cost