H2O for Life activates youth to help solve the global water crisis.
Learn More ›
October 19
İstek Uluğbey Private High School in Istanbul, Turkey, aims to engage, educate, and inspire its students to become global citizens.
With this project, Uluğbey HS aims to increase awareness regarding the urgency and gravity of the global water crisis amongst the students and all stakeholders including staff & parents.
"Our goal is to increase awareness about the global water crisis and raise funds for a water project in a global partner school. A stand was erected by high school students to raise awareness and collect for cleaner water facilities at Gracias a Dios in Honduras."


Well done to Istek Uluğbey High School students who walked 5.04 KM!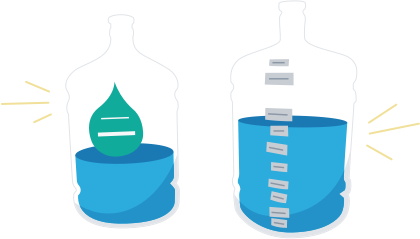 Fundraising Ideas
From a school-wide walk for water to a classroom penny war, here are ten simple ideas to kickstart your H2O for Life project.
View Ideas ›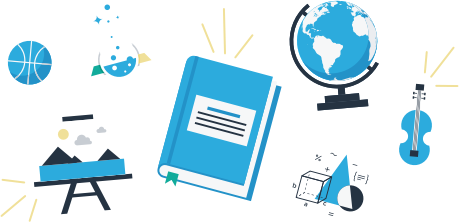 Explore Our Lesson Plans
Whether you're an elementary, middle, or secondary school teacher, we have lesson plans for you.
All of our lesson plans are free.
View Lesson Plans ›
Projects in Need
H2O for Life has many projects available all around the world, but here are 3 that are most in need right now.
VIEW MORE
SLMB Primary School is one of the oldest and most prevalent primary schools in Kalangba Junction and its surrounding communities. This school was founded by the SLMB mission with the main aim of providing primary education to children in Kalangba Junction community and nearby communities. This school provides an opportunity for children to attend primary school without needing to migrate to big towns.The school started with an enrollment of 160 boys and 40 girls. There were 3 male teachers and no female teachers at that time. The school started under a single building that was partitioned into the various classes. There was no latrine facility at the school when it was founded.Presently, the school comprises of three buildings that are built with cement bricks and roofed with zinc. The school buildings are painted in yellow at the top and brown beneath. There is a temporal fence made with local sticks at the from entrance of the school. There are dwelling houses around the school compound and each of those houses are shaded with huge mango trees. The environment of this school is tidy except for the two-latrine area at the school. The use of the latrine facilities without water at the school is leaving the area in an unpleasant situation. There is a large playing field at the back of the school building where the pupils and other youth in the community play football or do other sporting activities. The soil formation of the field and the school is encompassed with a sand which is quite comfortable for the children to play.
$0 pledged (0%)
$8,100 total cost
Kazozi Primary School is located in Nakasongola, Uganda, a dry cattle corridor. There are 500 students and 9 teachers currently at the school on a daily basis.
$500 pledged (17%)
$3,000 total cost
Currently, Peas Samling Nama High School both houses and educates 451 students in Nama. While the students remain on campus year round, the water source has a tendency to run dry during the summer months leaving students without a reliable source of clean water. 
$0 pledged (0%)
$1,800 total cost