H2O for Life activates youth to help solve the global water crisis.
Learn More ›
September 13
This spring, students at Daystar Academy IB School in Chicago had an incredibly successful Water Day at their school! In 9th and 10th grade Geography classes, students had been learning about the UN's 17 SDGs. To extend their learning in their "Service as Action" class, the 9th and 10th grade students were challenged to create an event for the entire school community to both raise awareness about the water crisis and raise support to address the needs of the Kipsigor school in Kenya. They worked for many weeks to create a successful Walk for Water and Water Day activities. The event for all the K-8th classes took place on May 26th, 2023. It was a great success–kids had lots of fun, they walked around the neighborhood in a loop a certain number of times based on their age, and had a fun time of community during the games the older students hosted.
The students at Daystar received a PPG Mini Grant from H2O for Life to support their project. They turned that $500 grant into $6,052! Not only did they raise enough for their partner school in Kenya, but they were also able to support Dodme Basic School in Ghana! This was only their first year with H2O for Life and we are excited to see what is next for their young changemakers! 
–"This project showed me a firsthand perspective of how far people around the world need to "walk for water" when I can just turn on the tap."
–"It is powerful because it makes me feel good that I can do something as a student to impact the world."
–"Doing this project which seemed small but had a big impact on others inspires me."
–Including service in the context of classroom learning "creates original experiences and activism that has an impact." Also, "it is a good way to grow problem-solving and social skills." Also, "we learn how to apply our knowledge to help others around us for the betterment of the environment and world."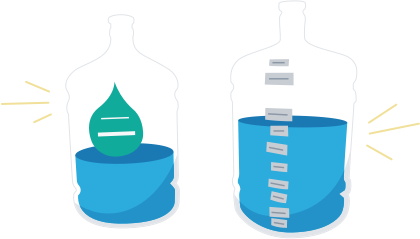 Fundraising Ideas
From a school-wide walk for water to a classroom penny war, here are ten simple ideas to kickstart your H2O for Life project.
View Ideas ›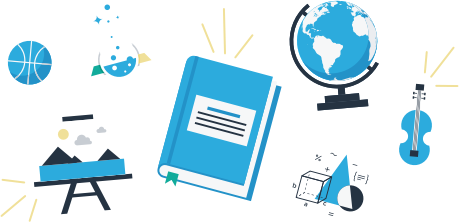 Explore Our Lesson Plans
Whether you're an elementary, middle, or secondary school teacher, we have lesson plans for you.
All of our lesson plans are free.
View Lesson Plans ›
Projects in Need
H2O for Life has many projects available all around the world, but here are 3 that are most in need right now.
VIEW MORE
St. Pius Primary School in Zomba District, Malawi, was established by the Catholic Mission in the village in 1935. The school has an extremely large campus including 7 classroom blocks, 15 classrooms and 30 teachers for a massive enrollment of 2,500 students. As the 15 classrooms are not sufficient for the school attendance size, 6 classes are held outside under nearby trees. Students walk to school from as far as 3km distance. 
$0 pledged (0%)
$2,000 total cost
Mafi Adadekope is a rural community located in the Volta region of Ghana with a population of approximately 2,500 people. The major economic activity in the community is subsistent farming, trading, and hunting. The people are very friendly and accommodating. Mafi Adadekope Community School was established in 1963 by the Government of Ghana in partnership with the community. The school has not received major development from the government since its establishment, so the community members always come together to support the school through communal labor with the support of other organizations. Being the only school in the area, the school population currently stands at 137 students from kindergarten to grade 9. 
$6,460 pledged (69%)
$9,328 total cost
Muggaga Secondary School is located in Mpigi, Uganda, along the shores of Lake Victoria. There are 447+ teens plus teachers and staff in need of safe toilets, bathing areas and handwashing.
$0 pledged (0%)
$10,000 total cost