H2O for Life activates youth to help solve the global water crisis.
Learn More ›
May 17
Plainview-Elgin-Millville School recently raised over $1,000.00 by holding a Student Hat Day, a Penny War, and a Mother's Day Plant Sale. The MN students have been working hard to help provide safe drinking water via bio-sand filters to their peers at Akhadana School in India.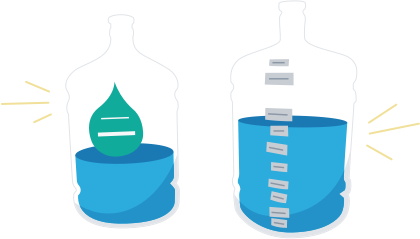 Fundraising Ideas
From a school-wide walk for water to a classroom penny war, here are ten simple ideas to kickstart your H2O for Life project.
View Ideas ›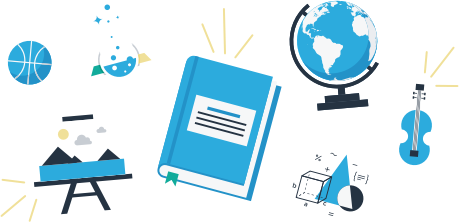 Explore Our Lesson Plans
Whether you're an elementary, middle, or secondary school teacher, we have lesson plans for you.
All of our lesson plans are free.
View Lesson Plans ›
Projects in Need
H2O for Life has many projects available all around the world, but here are 3 that are most in need right now.
VIEW MORE
Sky Standard Nursery and Primary School already has a rainwater collection tank attached to its facility, but its supply simply isn't sufficient to provide adequate water for the washing, cooking, and drinking needs of the students and staff. In fact, in the months of January and July, the water was unavailable due to a dry source. 
$445 pledged (25%)
$1,800 total cost
Sunga is 5 miles southwest of Tikonko Town in the Southern Province of Sierra Leone. The road between Tikonko and Sunga is a dirt trail, and difficult to navigate during the rainy season. The adult literacy level is extremely low with only 5 women and 10 men able to read or write. The main source of income is subsistence farming for both men and women, growing rice, cassava, bennie (sesame seed) beans, and yams. Sunga has a Christian church and a mosque (Islam) with Christians and Muslims living in harmony. Sunga has only one water pump which is often faulty, and the school has no well, so the swamp is the source of water. Sunga is 5 miles from the nearest health facility and hosts one of RHCI's mobile outreach clinics. Sunga Primary School, grades 1-6, is a government-assisted school. Enrollment in September 2022 was 200 pupils as some pupils had not started attending due to agriculture work and the rainy season (At the end of the last school year, 300 pupils were attending). In addition to Sunga, enrollment includes pupils from the villages of Magbema, Mbawomahun, Gibina and Sogbehun. This school, established in 1999, is about 30-40 meters from the village and has only 2 paid teachers and one volunteer. 
$1,875 pledged (53%)
$3,541 total cost
Destiny Solutions Academy is a private day and boarding school located in Kitui County of the Republic of Kenya. Today there are 59 pupils - 28 boys and 31 girls. The school has 8 streams/groups which are managed by 9 teachers. The school performs very well both academically and in sports. The pupils in this school participate in various activities during a typical day.They are engaged in learning activities from 8:20 am to 3:10 pm, including Mathematics, English, Kiswahili, Science, Socials studies, CRE, Music, and Physical Exercise. They participate in various activities during their game time, from 3:10 pm to 4:10 pm, including football, netball, other sports, dancing, and music festivals. There are also remedial classes for learners needing extra help, from 4:10 pm to 5:00 pm.
$2,500 pledged (44%)
$5,681 total cost