H2O for Life activates youth to help solve the global water crisis.
Learn More ›
October 28
Pinecrest Academy is a second-year charter school in Northern Nevada. As we read "A Long Walk to Water" with our students, we wanted to incorporate a service-learning project. Our 5th-grade students are helping to drive our fundraiser as they learn valuable skills along with the knowledge that they have the power to change the world.
"Our first fundraiser was a success! As a school, we participated in a Minute To Win It spare change challenge. Our 5th graders, made video announcements, hung posters, and counted LOTS of change. As a student body, we raised $2821.85!!!! We offered a popsicle party to the two classes who raised the most money. Congratulations to Mrs. Chatham and Miss. Siporen's classes." – Pinecrest Academy
DONATE HERE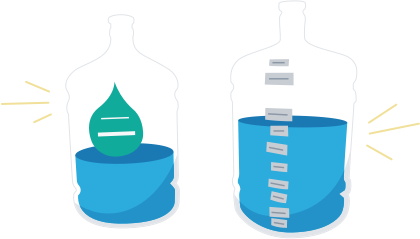 Fundraising Ideas
From a school-wide walk for water to a classroom penny war, here are ten simple ideas to kickstart your H2O for Life project.
View Ideas ›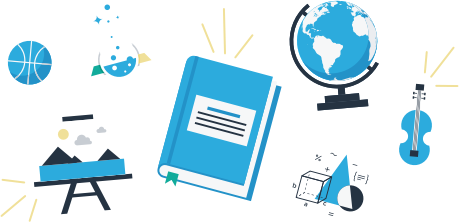 Explore Our Lesson Plans
Whether you're an elementary, middle, or secondary school teacher, we have lesson plans for you.
All of our lesson plans are free.
View Lesson Plans ›
Projects in Need
H2O for Life has many projects available all around the world, but here are 3 that are most in need right now.
VIEW MORE
Our South Sudanese projects are quite unique from our others in the fact that they are not typically built at a school. These projects are built in villages with the plan that a school will form around that well in the future. The reason for this difference from our other projects is that South Sudan in its war-torn state is in desperate need for even the basic infrastructures to begin new communities. These South Sudan projects are not named because they are not typically schools yet at this point in the process. They will simply be a community well.
$3,401 pledged (68%)
$5,000 total cost
Our implementing partner, DigDeep, identified Appalachia as one of the hot spots in America in which water access remains a critical issue. Communities in parts of rural Appalachia face three key water challenges: lack of household water access, poor water quality, and lack of wastewater services. Appalachia spans 420 counties across 13 states, from southern New York to northern Alabama, and is home to approximately 25 million residents. According to the Economic Innovation Group's Distressed Community Index, McDowell County in West Virginia has the highest level of distress of any county in the United States, with an index value of 100 on a scale of 0 (most prosperous) to 100 (most distressed). One of 55 counties in West Virginia, McDowell County has a primarily rural population of approximately 18,000.
$200 pledged (7%)
$3,000 total cost
The Wii Aceng Primary School is currently closed due to the pandemic, but even when it is open, it is frequently forced to shut down due to the lack of water.
$0 pledged (0%)
$3,500 total cost