H2O for Life activates youth to help solve the global water crisis.
Learn More ›
May 24
The Centennial Middle School, MN, H2O for Life fundraiser was kicked off by Team 601's penny war that raised $673.32! This past week, the rest of the 6th graders and Team 701 and 703 waged penny wars to raise money. The sixth graders waged some serious competition for the donut parties!
Team 601 raised $1663.88 with the winning team being Anderson/Klein/Murphy!
Team 602 raised $855.87 with the winning team being Millerhagen, Koehn and Wilke!
Team 701 raised $137.93 with the winning donut party going to Ramsay/Koffski!
Team 703 raised $337.46 with the winning team of Wahl/Wilke!
An amazing amount of pennies were brought in for positive points, but a tremendous amount of other coins and dollars for negative points!
Team 702 and the 8th-grade spare change challenge brought in a total of $70.12!
Altogether, $3065.26 was raised last week!! We also have had $1488.32 donated online! We are blown away by the generosity of CMS!!! We still have to hear about the amount that we will donate from the t-shirt sales!
Thank you, thank you, thank you so much for your generosity! Not only can we fully fund the Irimba Primary School Boys Latrine project we will be able to help support others.
Way to go CMS!
– CMS Student Council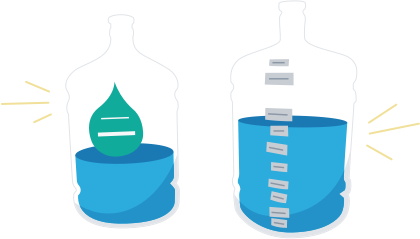 Fundraising Ideas
From a school-wide walk for water to a classroom penny war, here are ten simple ideas to kickstart your H2O for Life project.
View Ideas ›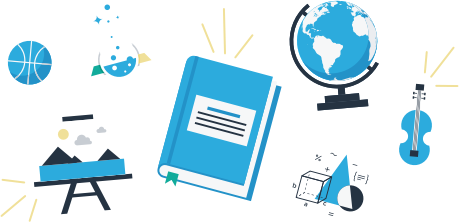 Explore Our Lesson Plans
Whether you're an elementary, middle, or secondary school teacher, we have lesson plans for you.
All of our lesson plans are free.
View Lesson Plans ›
Projects in Need
H2O for Life has many projects available all around the world, but here are 3 that are most in need right now.
VIEW MORE
Drink Local Drink Tap, our implementing partner, has been working with Kawumba Primary School and the community for many years. Kawumba school is in dire need of two latrine blocks (VIP- ventilated improved pit latrines) to help 431 students and teachers.
$400 pledged (6%)
$6,500 total cost
Our implementing partner, DigDeep, identified Appalachia as one of the hot spots in America in which water access remains a critical issue. Communities in parts of rural Appalachia face three key water challenges: lack of household water access, poor water quality, and lack of wastewater services. Appalachia spans 420 counties across 13 states, from southern New York to northern Alabama, and is home to approximately 25 million residents. According to the Economic Innovation Group's Distressed Community Index, McDowell County in West Virginia has the highest level of distress of any county in the United States, with an index value of 100 on a scale of 0 (most prosperous) to 100 (most distressed). One of 55 counties in West Virginia, McDowell County has a primarily rural population of approximately 18,000.
$2,220 pledged (74%)
$3,000 total cost
St. Teresa Emakhwale Primary School was established in 1984 by the community which donated a piece of land after realizing that their children needed access to formal education. The Catholic church then decided to sponsor the school, forming a relationship that continues today. Shortly after opening, however, the school was torched down and all the classes burnt down, forcing it to close. In 1987, the school started up once again but this time, the community came together to ensure it serves the purpose it was established to.The school has been steadily growing and registering good performance since then, attracting a large population of students. Today, the school has a total enrollment of 1,332 students and 33 teachers and staff thanks to the joint efforts of the parents, teachers, and the students themselves.
$2,579 pledged (43%)
$6,000 total cost